Photos: Firefighters Put Out Tank Farm Blaze in Singapore
On Tuesday evening, a fire broke out at a petroleum tank farm on Pulau Busing, an island off Singapore that serves as a major hub for oil shipping. The Singapore Civil Defense Force extinguished the fire on the burning tank after a six hour, "intense" firefighting operation that involved 31 vehicles, 128 personnel, two large 6,000 GPM foam monitors and five unmanned firefighting machines.
The agency received notification that one tank at the farm was on fire at about 1600 hours and it deployed assets to respond. SCDF said that radiant heat posed a major challenge to the firefighters as they move forward, and its crews rotated out to recuperate between periods working near the blaze (below).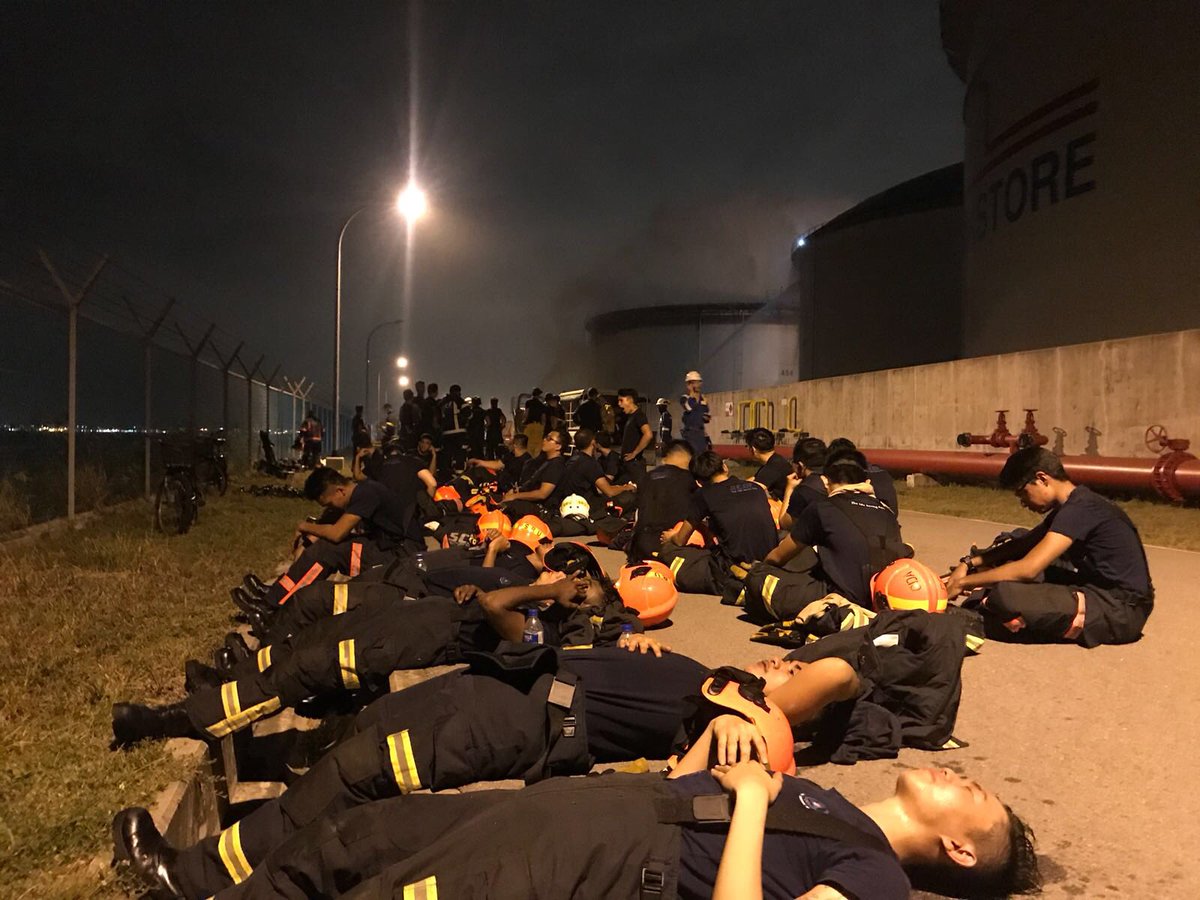 The SCDF was careful to deploy boundary cooling of adjacent tanks to keep the fire from spreading into the rest of the giant tank farm.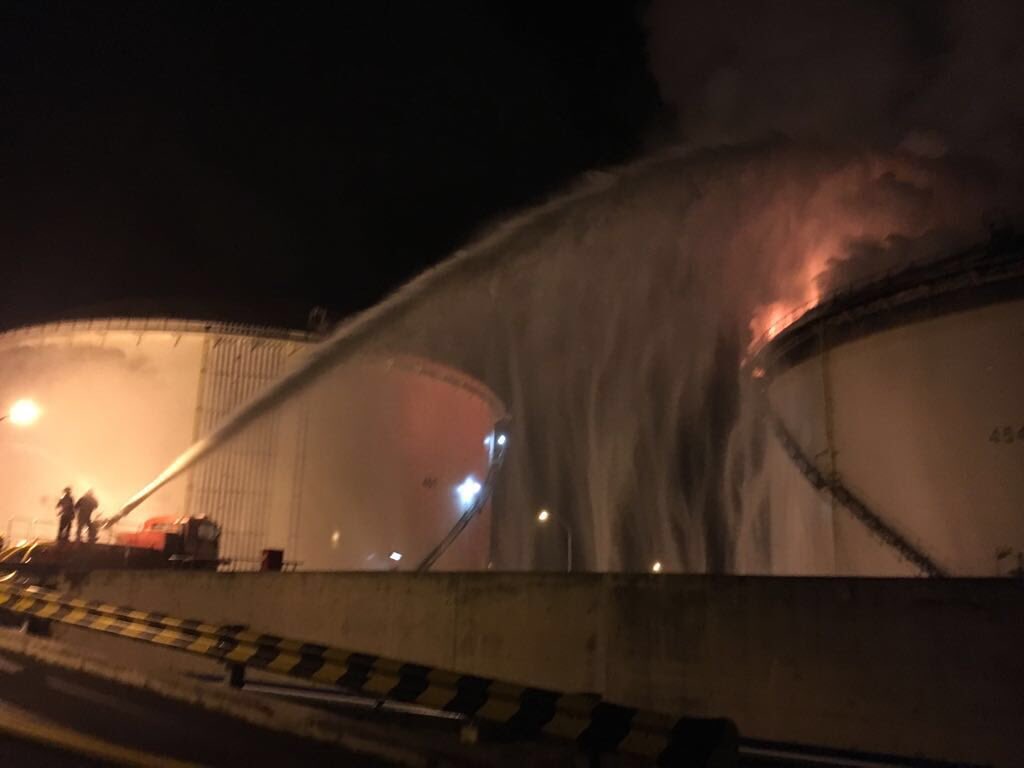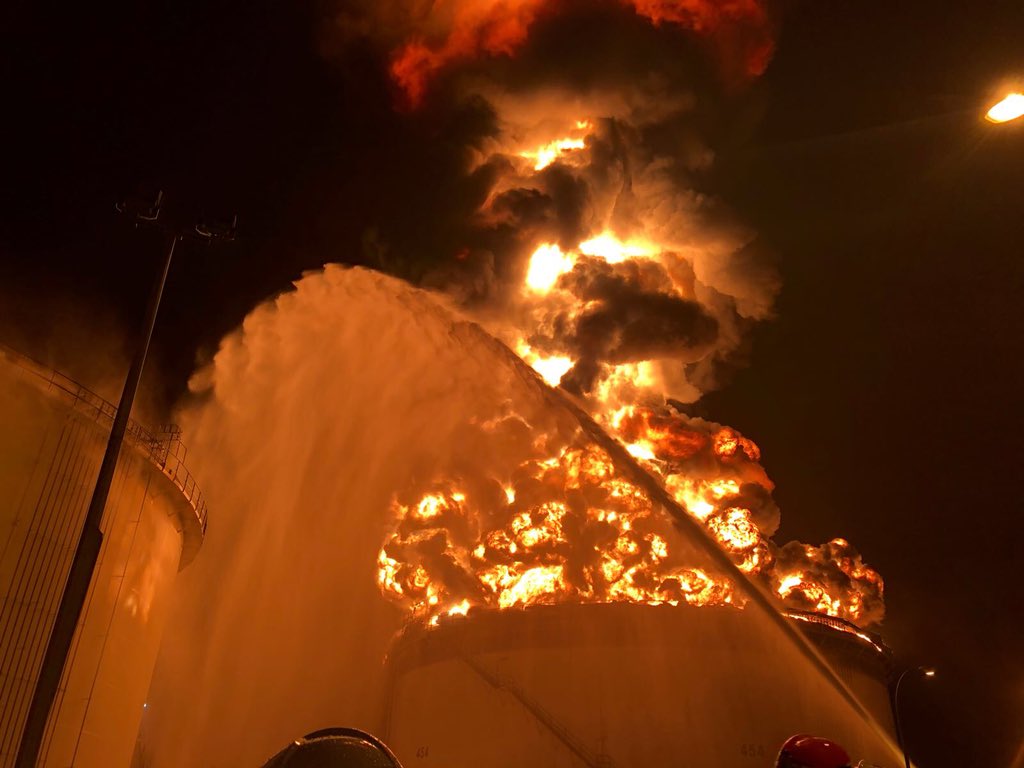 Singapore's National Environment Agency said that the incident did not have a significant effect on air quality. "The prevailing winds are currently blowing from the north-east and the air quality has remained in the Good to Moderate range, with no spikes in the PM2.5, sulphur dioxide and other air pollutant levels," said the agency in a statement. No release of petroleum has been reported.
The tank farm and marine terminal on Pulau Busing is operated by Tankstore, and it has a storage capacity of 12 million barrels of petroleum products and chemicals in 112 tanks. The island is immediately adjacent to Shell's giant refining and storage complex on Pulau Bukom. Access to the islands is restricted to authorized personnel only, and they can only be reached via ferry from the Pasir Panjang ferry terminal. The SCDF firefighters used this small ferry to respond to the fire on Tuesday (below).