Photos: Ferry Strikes BBC Freighter on Amazon River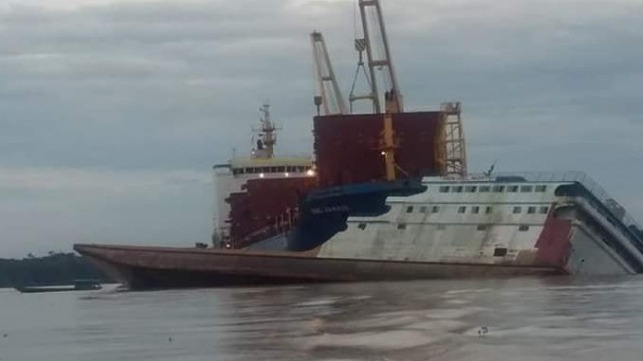 [Brief] In the early hours of Friday morning, the ferry Men del Norte II collided with the bulker BBC Zarate on the Amazon River, near the port of Iquitos, Peru. The ferry partially sank following the collision.
The crew of the Zarate aided in rescuing the ferry's 100 passengers and crew, with the assistance of good samaritan boats and first responders from the nearby port. No fatalities have been reported, though many survivors lost their possessions. Two trucks aboard the ferry went into the river, along with motorcycles, taxis, cattle and poultry, reported local television station RPP.
One passenger told local media that the ferry had experienced mechanical problems earlier in its voyage from Pucallpa to Iquitos. Peruvian authorities have launched an investigation into the circumstances of the incident.
Image courtesy Alimber / Twitter
Image courtesy Pawel Sprusinski / Twitter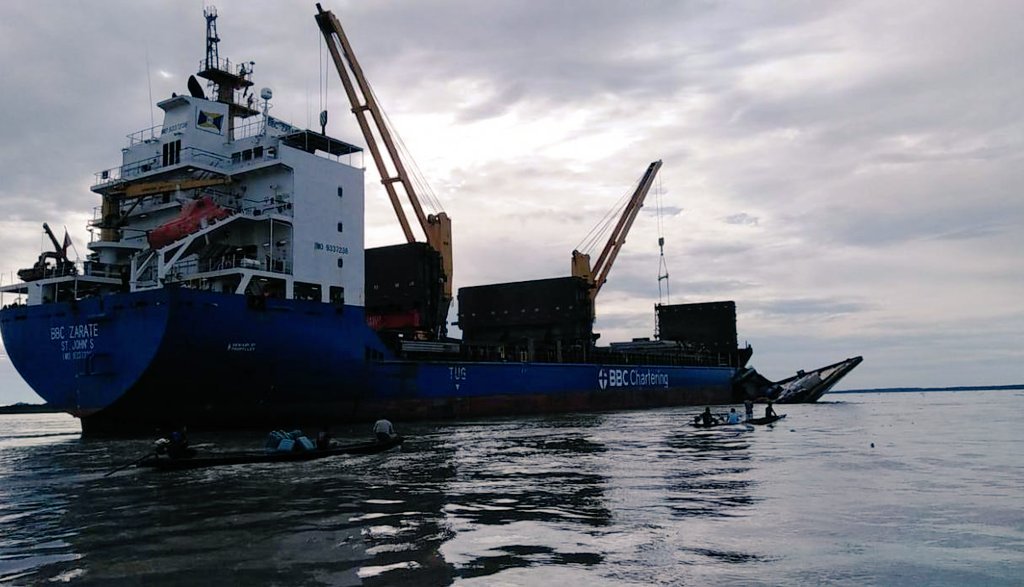 Image courtesy Pawel Sprusinski / Twitter
Image courtesy Pawel Sprusinski / Twitter