Photos: Dockers Hold First Ever Global Day of Action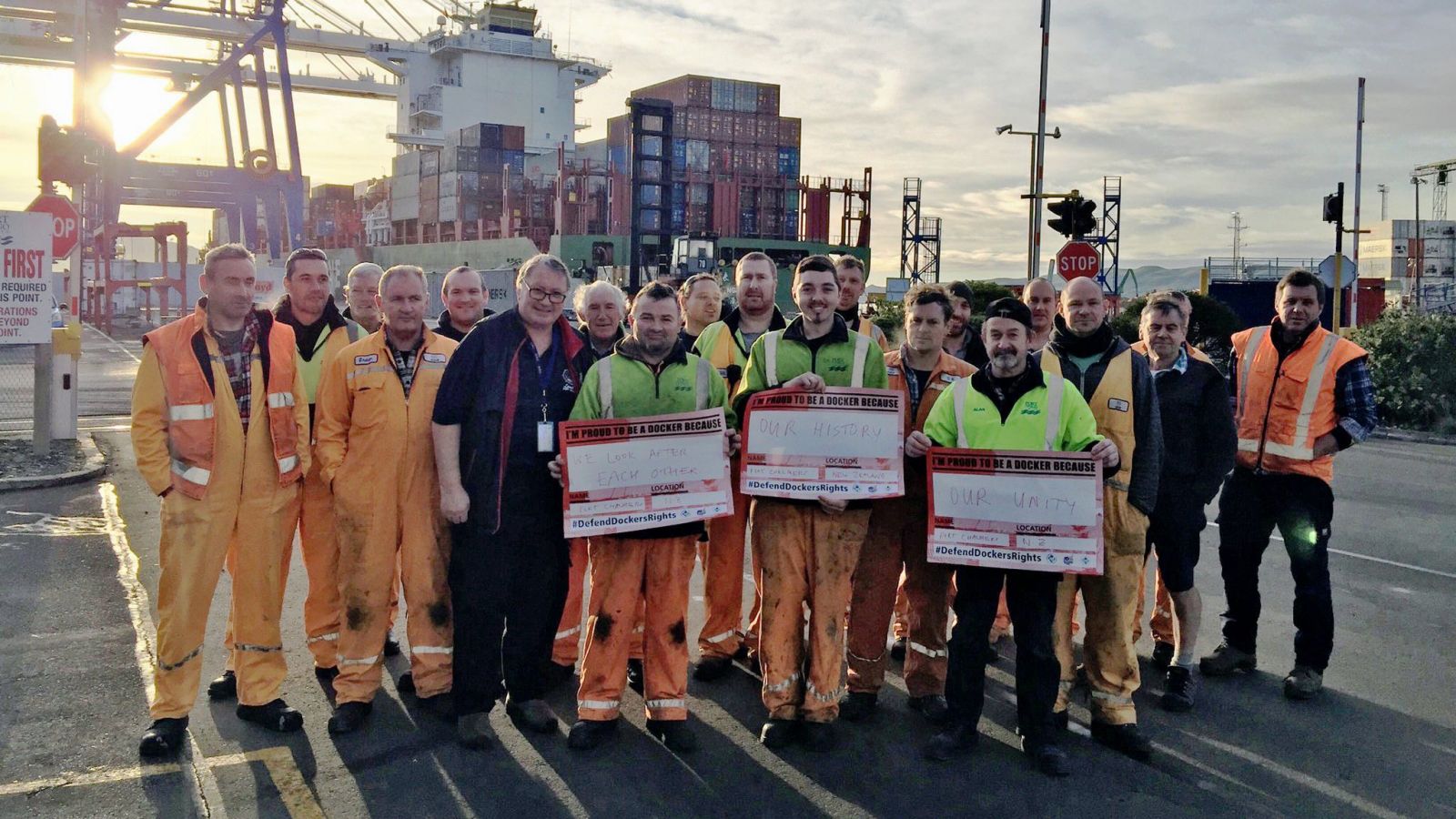 On July 7, longshoremen from 50 nations participated in their first-ever worldwide day of action to draw attention to dockworkers' contributions and to remember those who have been hurt by accidents on the waterfront.
"May ILA Locals are . . . using this morning's observance to remember and memorialize waterfront workers who have lost their lives to workplace accidents," said ILA president Harold Daggett. "It's a Day of Observance and a Day of Remembrance." He said that over the past decade alone, 33 longshore workers have lost their lives to accidents.
The Global Day of Action was organized by the International Dockworkers' Council (IDC); International Transport Workers' Federation (ITF) and European Transport Workers' Federation (ETF). It also aims to raise awareness of port working conditions and emphasize the importance of collective bargaining rights.

Valencia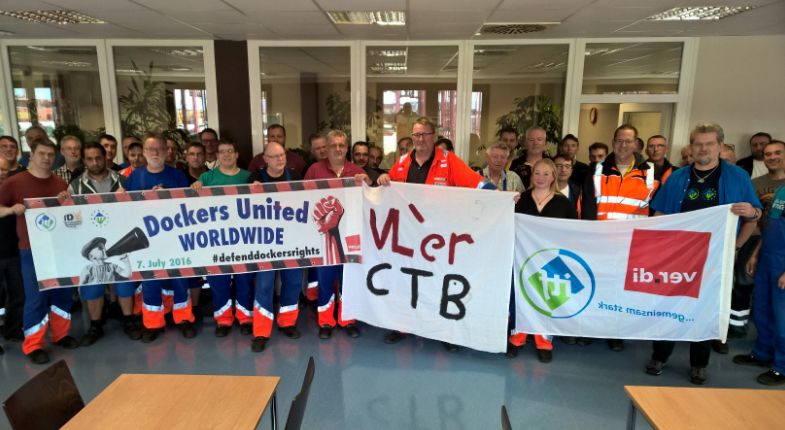 Bremerhaven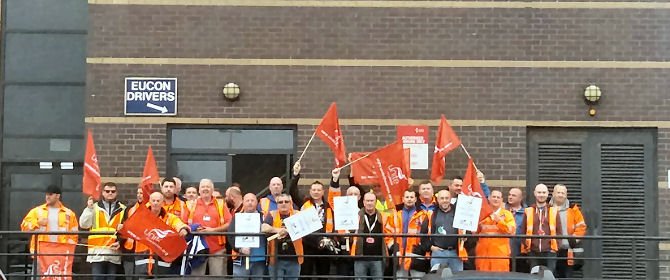 Liverpool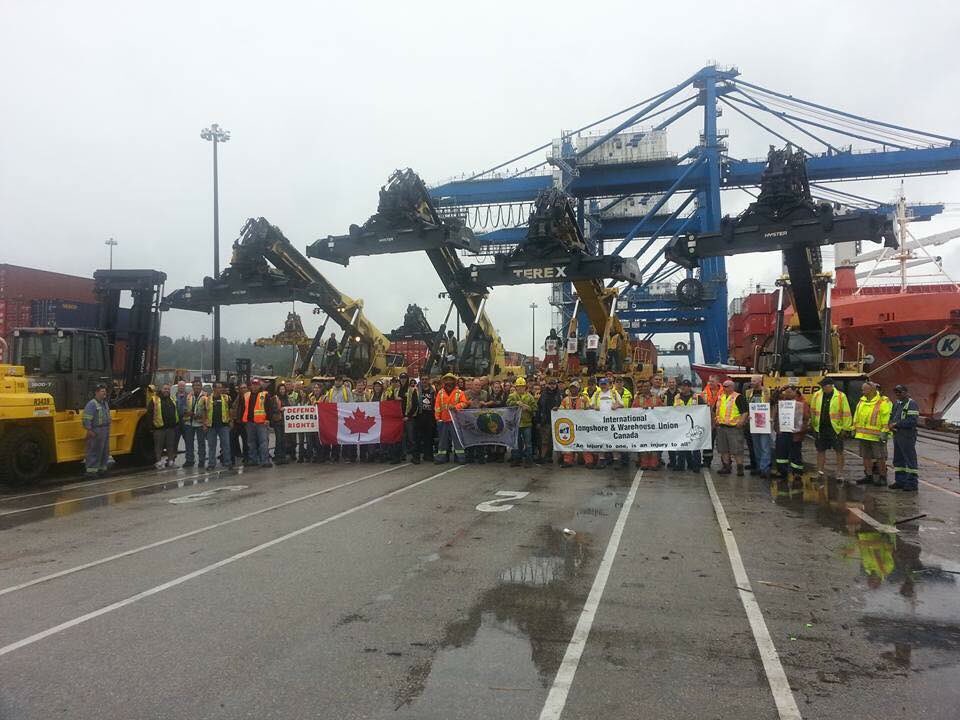 ILWU Canada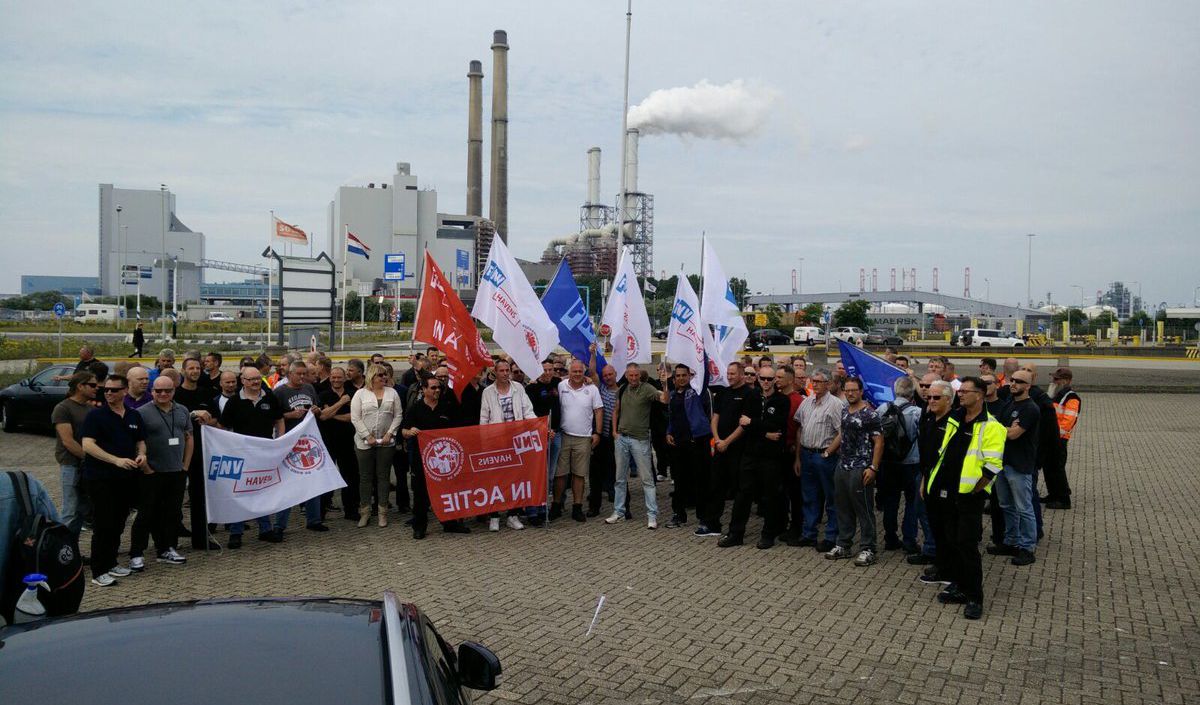 Rotterdam
"This is the first time the world will carry out a collective action which highlights the contribution of dockworkers to the world economy and which speaks to professional risks involved in their work," said Jordi Aragunde, IDC general coordinator. "This action will display the resolve of these works to defend not only the security of their jobs, but also their working conditions, dignity and collective bargaining."
ITF president Paddy Crumlin said that the day would show that the "dockworkers' community isn't going to stand for poor conditions, automation without union consultation or the downgrading of the professional status of dockworkers."
Media in South Carolina reported that traffic delays from the one-hour shutdown were expected near the Wando Welch Terminal; the South Carolina Ports Authority said that it supported the action, recognizing "the positive contributions of dockworkers, our Port employees and the greater maritime community."