Photos: Bulker Aground off Klaipeda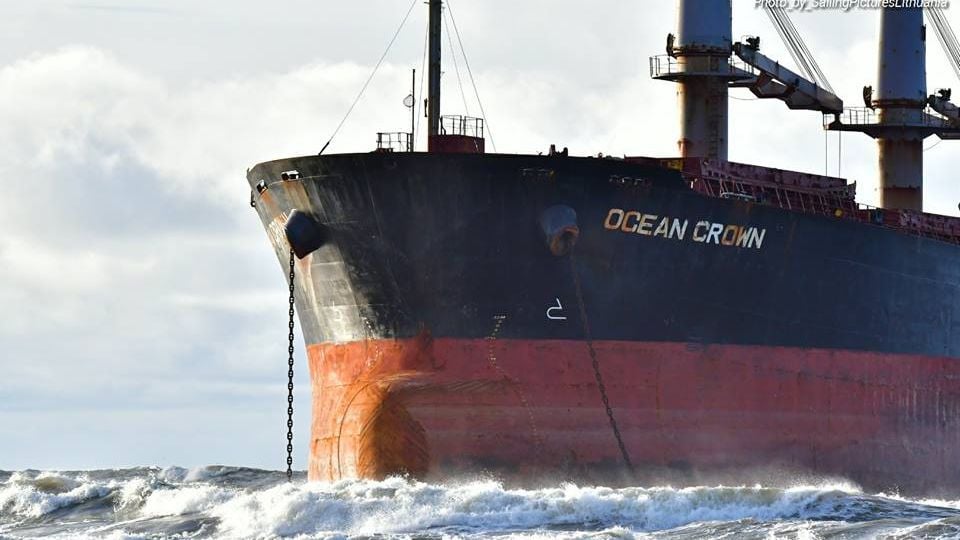 On Sunday morning, the handymax bulker Ocean Crown went aground on a beach near Klaipeda, Lithuania.
On Saturday, the Crown was anchored off the port of Klaipeda to await an improvement in the weather so that she could enter and dock. However, in the early hours of Sunday morning, she began to drag anchor. At about 0215 hours, her master made a distress call to report that the vessel had suffered an engine failure, and he asked for the assistance of a tug. However, winds were gusting to over 50 knots and wave height exceeded 15 feet, and tugs were not able to head out from port to assist her. At 0450 hours, the Crown went aground about one nm north of the harbor entrance.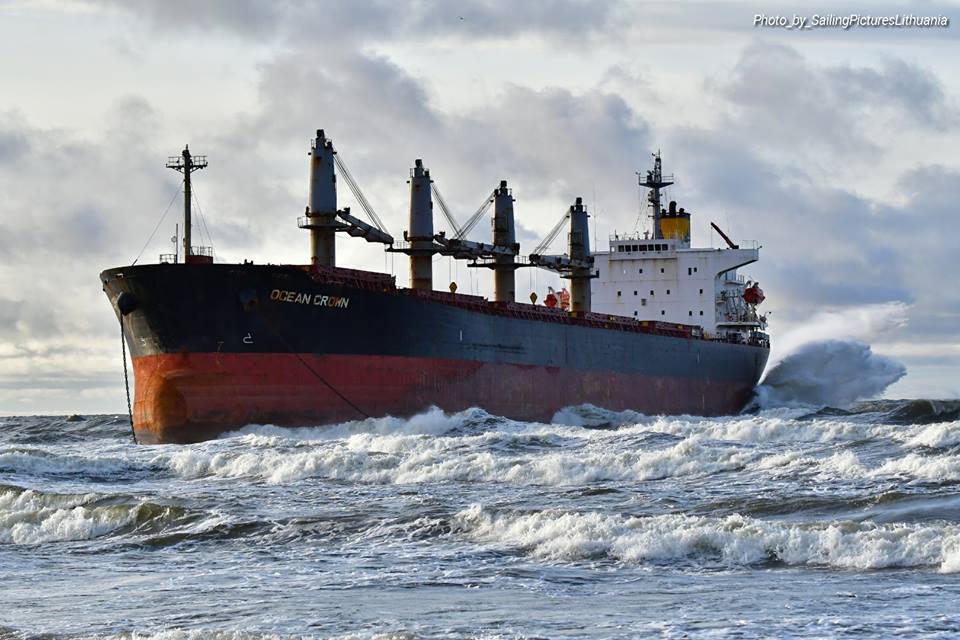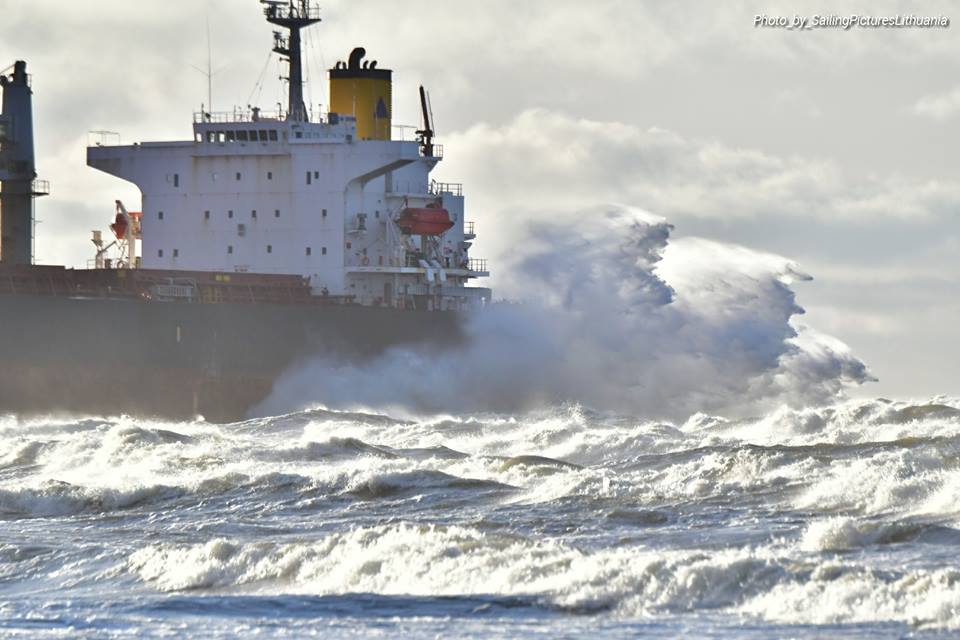 The crew declined to be rescued and they remain safely on board. The harbormaster at Klaipeda, Capt. Adam Alekna, told media that the risks to the vessel and her crew are not severe at present. Weather conditions are improving, and the port authority expects to be able to dispatch tugs for a refloat attempt soon.
Preliminary reports indicate no pollution, and the port authority has set up a commission to investigate. The shipowner is working on a salvage plan.