Philippines Approves Chinese Research at Benham Rise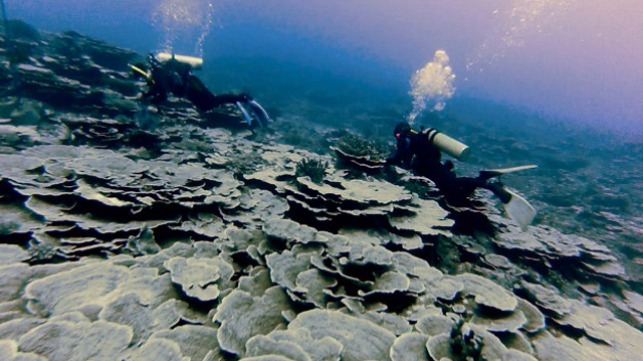 Less than a year after he renamed the seamount known as Benham Rise as "Philippine Rise" in order to assert sovereignty over its waters, Philippine President Rodrigo Duterte has quietly approved a Chinese marine research effort in the region.
Spokesman Harry Roque confirmed on Monday that Duterte has authorized China to work directly with the University of the Philippines to conduct unspecified research at Benham Rise. The United Nations considers the seamount to be part of the Philippines' continental shelf, but China has previously asserted that Manila cannot lay claim to the feature, which may contain reserves of oil and gas. A Chinese survey ship was detected operating over the rise for months during 2016, raising concerns of Chinese ambitions for resource extraction.
Duterte was not the one to make the announcement of the joint research effort. Opposition lawmaker Rep. Gary Alejano broke the news of the decision on Friday, and he expressed dismay. "All things considered, allowing a Chinese national think tank to conduct a so-called scientific research over Philippine waters, even with participation of Filipinos, is careless and absurd. What is really the intention of the Duterte administration in allowing such activity at the expense of our national security?" said Alejano. "We should be careful and prudent in granting any access to our waters especially with China."
Foreign Affairs Secretary Alan Peter Cayetano told GMA News that there was no cause for concern in the decision. "There's nothing suspicious about approval or disapproval of scientific research whether they're Americans, Japanese, Chinese, Mongolians, etc.," he said. "If they comply, we will approve. If they do not comply, we will not approve."
Rep. Alejano said that China had been turned down for similar research permits in the past because the Chinese applicants refused to have Filipinos on board, as required by law. He suggested that they had finally agreed to a partnership for purposes of compliance, not out of a genuine interest in partnership. "It seems that China was only forced to collaborate with [University of the Philippines] for the sake of getting the permit. Given this initial behavior, we should be worried on whether the Philippines will be given equal access to all information culled by the joint project," Alejano said.
In an interview published Monday, Supreme Court Associate Justice Antonio Carpio echoed Alejano's concerns. "China has squatted on the West Philippine Sea and refuses to leave despite the ruling of the UNCLOS tribunal. Now, China requests to be allowed to survey the Philippine Sea on the east side of the Philippines. The Philippines would be dumb to grant China's request," Carpio said, according to 24 Oras.