U.S. Navy Petty Officer Sentenced for Defrauding Injured Veterans' Fund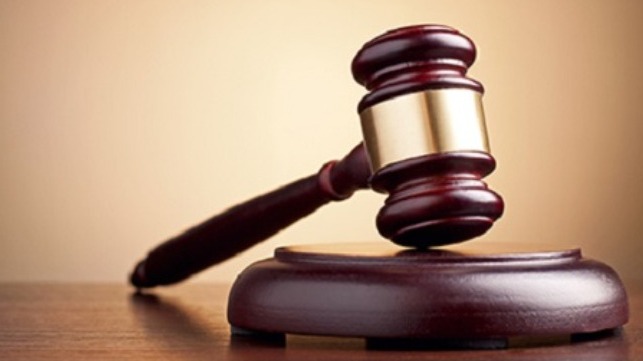 A former chief petty officer has been sentenced to 30 months in prison for conspiring to defraud a severely injured servicemembers' program out of $2 million.
Christopher Toups, a Chief Petty Officer Construction Mechanic assigned to an EOD unit in Coronado from 2010-14, has admitted that he set up a scam to fraudulently claim servicemember disability benefits. With the help of his wife - U.S. Navy nurse Kelene Meyer (AKA Jacqueline Toups, Kelene McGrath) - and U.S. Navy doctor Michael Villaroel, Toups used fake paperwork to get funds from the Traumatic Servicemembers Group Life Insurance Program (TSGLI).
The TSGLI supports "severely injured" servicemembers with payments of up to $100,000 each for a qualifying traumatic injury. It is not for minor aches or sprains: covered events include amputations, facial reconstruction, comas, burns and loss of sight. The program is funded by servicemembers themselves and by the U.S. military, and it is privately administered by a large insurance corporation.
The scheme was simple. Toups made up fake claims for injuries and disabilities and submitted them to TSGLI for payment, and he told other EOD unit servicemembers that they should do the same. He directed some of them to submit their paperwork through Meyer, who "falsified or doctored" the records to create fake or exaggerated injuries. In some cases, the team copied the real medical records of other injured people, substituting the name of the fraudulent claimant instead. Dr. Villarroel then certified these documents for submission to the benefits administrator.
In return, the participating servicemembers allegedly paid Toups a fraction of the insurance payouts as kickbacks, some of which were distributed to Meyer and Villarroel. Altogether, the fraudulent claims ring pulled in $2 million, including $400,000 for Toups.
"Stealing from a program set in place to aid injured and disabled servicemembers diverts compensation from deserving individuals," said FBI San Diego Special Agent in Charge Stacey Moy. "Willingly defrauding the American people, especially those who protect our country, will not be tolerated."
Meyer and Villaroel have also pleaded guilty to similar charges, and six other individuals have also been charged in related cases.