PetroChina Boosts Asian Business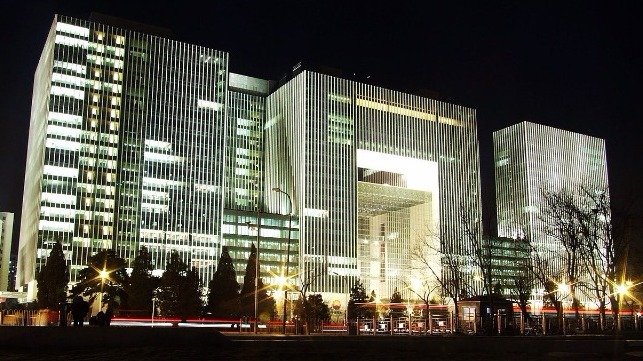 PetroChina subsidiary PetroChina International (Singapore) is planning to become the leading oil and gas operation center in the Asia-Pacific region by 2020, with trade volume anticipated to reach 200 million metric tons.
PetroChina International (Singapore) trades and markets crude oil, refined oil products and petrochemicals and invests in oil refining, storage, gas stations amd oil tankers. Taking advantage of China's Belt and Road Initiative, the company has decided to speed up construction of its sales network in Singapore, including petrol stations and oil storage.
TankTerminals reports that the company imported 26.12 million tons of crude oil for PetroChina's domestic refineries in 2017, while exporting 8.33 million tons of refined oil products for PetroChina's refineries, making itself a major oil import supplier in countries including Myanmar, Sri Lanka, Vietnam and Indonesia. The company is also negotiating with Qatar, the United Arab Emirates and Malaysia for LNG purchases, aiming to ensure LNG supply, especially in the winter when the fuel is in short supply. It imported 3.77 million tons of LNG in 2017, while China imported 33 million tons of LNG in total during the January-November period.
China overtook South Korea to become the world's second-largest LNG importer in 2017. Data compiled by S&P Global Platts shows that China, which imported more than 25 million tons of LNG in 2016, is expected to import up to 50 million metric tons of LNG this year. South Korean LNG demand is expected to remain at less than 40 million tons.
Energy consulting firm ICIS China, said PetroChina's Singapore branch has played a significant role in overseas procurement. The Singapore-based petroleum storage company Universal Terminal, which PetroChina has a stake in, is also operating the largest commercial oil storage complex in Asia. Located on Jurong Island in Singapore, the terminal has a capacity to store 2,330,000 cubic meters of oil with 78 storage tanks and 15 docks.
According to K Shanmugam, minister for home affairs and minister for law in Singapore, China's investment in Singapore accounts for one-third of China's total investment in countries and regions participating in the Belt and Road Initiative. Investment made by Singapore in China accounts for 85 percent of the investment made by economies participating in the Belt and Road Initiative.
In December last year, Reuters reported that PetroChina's oil and gas trading arm aims to buy petrol stations and fuel storage facilities, setting up business in West Africa, Brazil and Pakistan in a major global expansion aimed at taking on international rivals.