ONE's New Livery Debuts at Port of Tacoma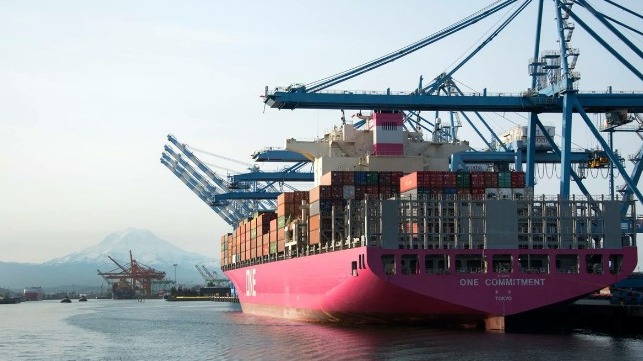 On Wednesday, the eye-catching container ship ONE Commitment arrived at the Port of Tacoma's Husky Terminal, marking the North American debut of Japan's merged ocean carrier service, ONE.
The newly renamed and repainted ONE Commitment (ex name MOL Commitment) is on ONE's PN2 service rotation, covering Singapore, Laem Chabang, Cai Mep, Kaohsiung, Yantian, Tacoma, Vancouver, Tokyo and Kobe. While she is the first ONE-branded vessel to call North America, shipments with the carrier's distinctive magenta-and-white containers have already begun: the first, box number ONEU000001, arrived at Tacoma aboard the Granville Bridge on April 24.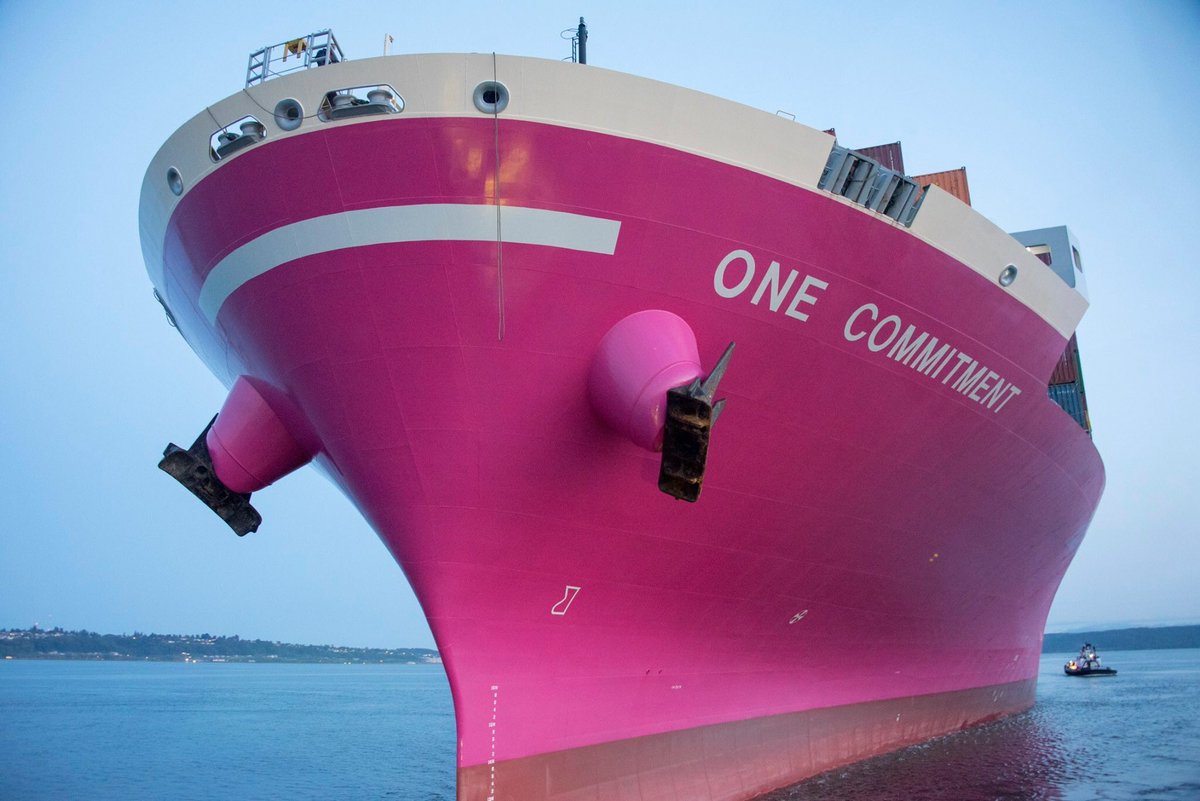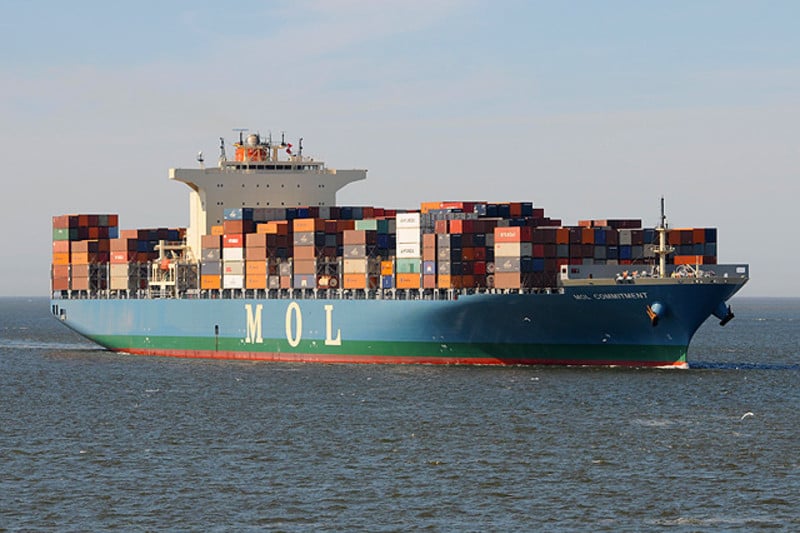 The ONE Commitment in her original livery as the MOL Commitment (HHM / Dietmar Hasenpusch)
ONE (short for Ocean Network Express) combines the vessel fleets and ocean freight businesses of the top three Japanese carriers, NYK, MOL and K-Line. In 2016, the firms agreed to merge their container businesses in order to gain scale in an increasingly competitive transoceanic freight market, and they have invested $3 billion in the joint venture. NYK holds the largest share, at 38 percent, and MOL and K-Line hold 31 percent each.
"A large company buys a small company and grows bigger, such deals have been repeated in the past, but this is the first time [in shipping] that three companies jointly start a new business on an equal footing," said MOL CEO Junichirio Ikeda, speaking to the Wall Street Journal in May.
Freshly-painted ONE containers (TraPac)
When it began operations on April 1, ONE immediately became the world's sixth largest carrier, with 230 ships, 1.5 million TEU of capacity and seven percent of the global market. It also holds the largest share of the Asia-U.S. transpacific trade, according to data from IHS. The partners are also jointly investing in newbuildings, and Imabari Shipbuilding launched the network's first new ship in April.
The NW Seaport Alliance recently added another new service network to its port call roster. SM Line, a newly formed container service based in Seoul, has begun its weekly Pacific Northwest Service rotation calling in Vancouver, Seattle, Tokyo, Busan, Shanghai, Ningbo and Yantian. The Panamax boxship SM Qingdao (ex name APL Riyadh) made her debut at the Port of Seattle's Terminal 18 on May 30.