One Dead in Diving Accident off Pensacola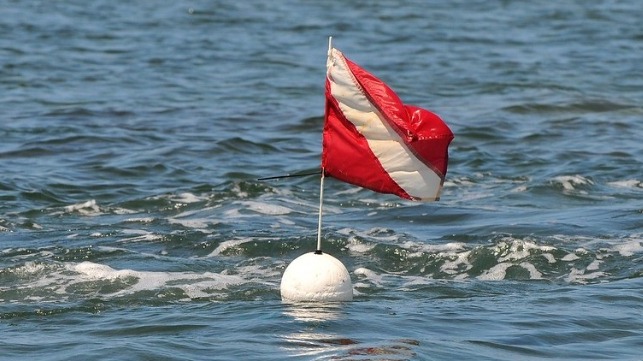 On Saturday, the U.S. Coast Guard medevaced two divers who needed medical attention off Pensacola Beach, Florida.
Watchstanders at Coast Guard Sector Mobile received a report Saturday at about 0830 hours of a diving incident about 12 nautical miles southwest of Pensacola Beach.
After reportedly ascending too quickly during a dive, a 48-year-old male victim went into cardiac arrest and failed to resurface. A 28-year-old diver went into the water and found him unconscious at the bottom. Upon resurfacing with the unconscious diver, the second diver also developed symptoms requiring medical attention
Watchstanders directed a Coast Guard Station Pensacola rescue boat crew to the divers' location. The crew took both divers on board and took them to Pensacola Pier. The 48-year-old male was pronounced dead, and the 28-year-old male was transferred via helicopter to Springhill, Alabama Medical Center in stable condition.
The incident was the second diving casualty off Pensacola this month. In a nearly-identical accident June 1, two divers from a commercial dive boat developed symptons of decompression sickness at a position about 21 nautical miles southeast of Pensacola.
A Coast Guard response boat evacuated both men, aged 55 and 66, and delivered them to shore. Despite CPR efforts during the medevac, the 66-year-old male diver was pronounced dead by EMS crew upon arrival.