Offshore Services Firm Seeks Auditor to Stay Open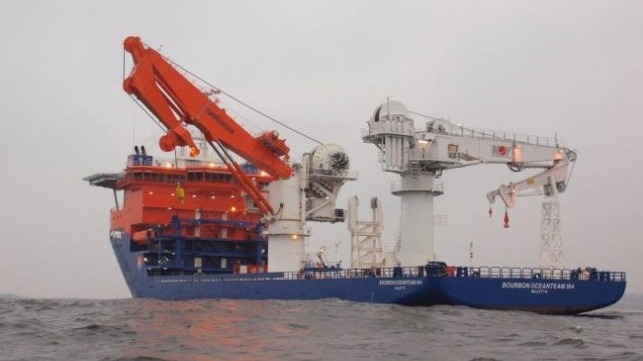 Offshore services firm Oceanteam is facing the possibility of liquidation if it cannot find an auditor. The local affiliate of KPMG withdrew its services in November 2017 and Oceanteam has not been able to secure a replacement.
"Due to the unbalanced, incorrect and biased reporting in the press surrounding the company, incited by a small number of individuals . . . [we] do not consider it possible to appoint an auditor for the company within the deadline imposed by the Norwegian Register of Business Enterprises, which may result in a compulsory liquidation," Oceanteam wrote in a statement earlier this month. The company has received an extension and has until April 15 to comply.
Last week, the Oslo Stock Exchange imposed a violation charge on Oceanteam of $170,000 for a failure to swiftly disclose KPMG's resignation. The exchange decided to keep Oceanteam listed out of consideration for shareholders and bondholders, but it said that if the company did not improve its "routines, competence and disclosures," it could lead to a delisting.
Oceanteam recently floated the possibility that it could merge with its Dutch subsidiary, Oceanteam II BV, delist from the Oslo Exchange and become a Dutch company, thereby averting liquidation. Oceanteam is already headquartered in Amsterdam, and its Dutch auditor would take over financial oversight responsibilities for its operations. Shareholders would receive shares of the new firm on a one-to-one basis.
Restructuring and turnover
Despite the oil price collapse, Oceanteam booked a profit in FY2015, but it lost $9 million in FY2016. In October of that year, it initiated a financial restructuring, and it reached an agreement with its bondholders in June 2017. Over the course of this period it had three CFOs: Torbjorn Skulstad left the firm in November 2016, successor Wilhelm Bohn was suspended in July 2017, and J. van Dijk took over in October 2017. van Dijk was hired to "professionalize internal reporting structures" and "keep Oceanteam aligned and in compliance with current governance and reporting standards."
On February 9, Bergen District Court ruled in favor of a shareholder lawsuit and ordered that Oceanteam's transactions with top management should be investigated. Haico and Hassel Halbesma - the firm's CEO and chairman respectively - have allegedly received unusual consulting fees in recent years, according to reporting by Dagens Naeringsliv. Judge Jarle Ringheim called for an investigation into executive compensation and other forms of remuneration for the company's leadership. The firm denies any wrongdoing.