Offshore Safety Bureau Justifies Risk-Based Approach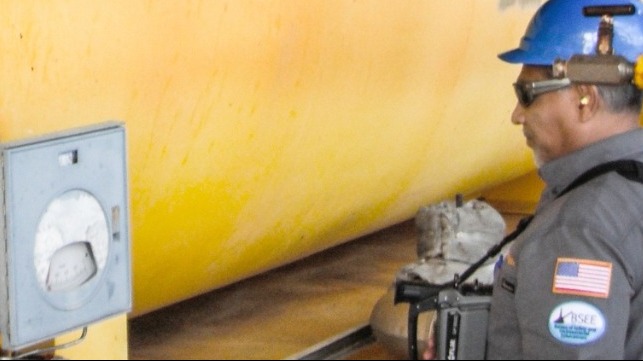 The U.S. Bureau of Safety and Environmental Enforcement (BSEE) has released a Safety Alert related to gas release hazards after a Gulf of Mexico-wide inspection designed to demonstrate its risk-based inspection approach.
During a 2016 review of BSEE's oversight of offshore oil and gas operations, the Government Accountability Office found that the bureau had been unsuccessful in implementing a risk-based inspection component as part of its inspection program. In his first 90 days at the helm, August 2017, BSEE Director Scott Angelle instructed Gulf of Mexico regional staff to complete a pilot project with the goal that risk based inspections implementation would become a reality in 2018.
The pilot began with BSEE engineers reviewing recent compliance and incident data across the Gulf of Mexico region to pinpoint areas where the offshore oil and gas industry faced systemic, or widespread, similar issues. One area identified for a closer review was gas release hazards. BSEE then conducted targeted inspections on both production and well operations.
The safety alert highlights that around 20 percent of offshore facilities had a non-operable gas detector, no process implemented for calibrating devices, failed a bump test or had no documentation on the frequency and results of inspections.
While only one facility had an outdated electrical classification drawing, very few facilities had warning signs to address area classification. The inspections also indicated that operators' safe work practices do not fully cover pressurized welding enclosures.
BSEE recommends that operators develop and implement daily and weekly inspection protocol to check for common gas releases based on incident data and work with gas detector original equipment manufacturers to develop and implement monthly, quarterly and annual inspection protocol for the handheld gas detectors on their facilities. The bureau also recommended, among other things that operators review their facilities and contracted drilling rigs to determine if area classification signs
exist.
Angelle now says he is confident that BSEE will be able to achieve the goal of integrating a risk-based inspection protocol in 2018. The risk-based inspection protocol will be integrated into BSEE's overall inspection strategy, with the first risk-based inspection scheduled for the second quarter of 2018.
News of the initiative comes a day after U.S. Secretary of the Interior Ryan Zinke announced plans to make over 90 percent of the total outer continental shelf acreage available to consider for future exploration and development. By comparison, the current program puts 94 percent of the acreage off limits. In addition, the program proposes the largest number of lease sales in U.S. history. If successful, it is anticipated to open access to more than 98 percent of undiscovered, technically recoverable oil and gas resources in federal offshore areas.