"Multiple" Offshore Oil Workers Medevaced Due to Severe Heat Wave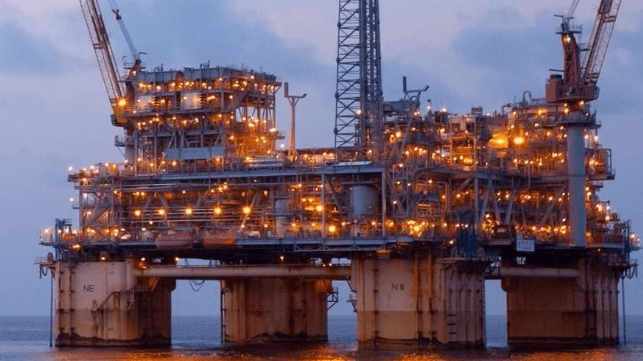 A severe heat wave across the U.S. Gulf Coast has created a new hazard for offshore oil and gas workers, according to the U.S. Bureau of Safety and Environmental Enforcement (BSEE). Water temperatures along the Texas and Louisiana coastlines are approaching 90 degrees, and the heat index has risen as high as 110 degrees Fahrenheit in some areas.
These conditions are common in the Persian Gulf offshore oil industry, but are less often found on the U.S. Gulf Coast, and the industry's safety regulator says that it will have to adapt to higher temperatures. In "multiple recent instances," workers in the U.S. offshore oil patch have been so affected by the heat that they had to be evacuated to shore for medical evaluation, according to BSEE.
In one case, a platform operator noticed a contractor was experiencing dehydration symptoms. The individual was given fluids and told to rest, and he was later transported to shore for further evaluation. In another, an onsite medic observed that an employee was showing signs of severe heat exhaustion. The employee was treated with IV fluids on board. After consulting with doctors on shore, the individual was medevaced by helicopter to a local emergency room for further care.
Extreme heat has not only affected the U.S. Gulf. July 2023 was the hottest month on record worldwide, according to the World Meteorological Organization, and average global ocean surface temperatures hit a new record in early August.
An emerging El Nino pattern in the Pacific is a major contributor, along with other natural factors. Average temperature increases due to climate change have also raised the baseline and increased the odds of large scale heatwaves like the one recently experienced in Texas, per the World Weather Attribution Project, a partnership between researchers at Imperial College London and The Royal Netherlands Meteorological Institute.
"Maximum heat like in July 2023 would have been virtually impossible to occur in the US/Mexico region and Southern Europe if humans had not warmed the planet by burning fossil fuels," concluded WWA in a recent assessment.
Warming conditions will likely accelerate over the next year as the current El Nino event gains strength, and more records may be ahead - including the first-ever crossing of the 1.5 degree C temperature increase threshold targeted by the Paris Agreement.
"It is very likely that one of the next five years will actually be the warmest on record and a 66 percent chance — and more likely than not — that we will temporarily exceed 1.5 degrees of pre-industrial value," said Chris Hewitt, director of climate services for the WMO, speaking recently to VOA.
Elevated temperatures may affect offshore oil producers in the U.S. Gulf of Mexico, and BSEE advises operators to manage the effects of high heat on their workforce as they continue to extract oil and gas. There will be plenty of work activity to monitor: Offshore GOM E&P is expanding at a healthy rate, and oil output is expected to rise through 2027, according to the most recent forecast from the Bureau of Ocean Energy Management.