NYK Invests in AI Company for Autonomous Shipping and Applications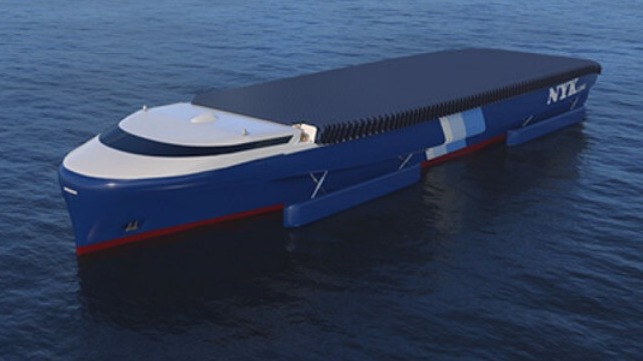 Japan's Nippon Yusen Kaisha (NYK) is becoming the latest large shipping company to invest in the development and utilization of Artificial Intelligence (AI) for applications in shipping and more broadly in a range of industries. The shipping giant is investing in and will partner with a five-year-old Japanese company, Ghelia, which was founded at Sony CSL, and has been working with key players in various industries as a cross-border AI solution vendor, to implement AI solutions in customers' business operations.
According to the companies, the new alliance with a focus on the practical application of AI solutions in the shipping industry, where digitization and implementation of AI are urgently needed on a global level. Together they look to promote the transformation of the industry using new technology to address emerging challenges.
NYK notes that recently the shipping industry has seen a growing number of requests involving the development and design of digital engineering and digital twins. In addition to a focus on improving safety in shipping operations, the company highlights the establishment of fully autonomous ship systems and technological innovations such as next-generation energy for decarbonization.
"We are convinced that this capital and business alliance with Ghelia, which has been providing AI solutions to a wide variety of customers through the company's strength in AI development and deep reinforcement learning, will hugely contribute to further technological development in the shipping industry and the promotion of business DX through the utilization of AI," commented Hideki Suzuki, executive officer of NYK. "In the future, we expect to not only practically utilize AI technologies in NYK but also work on creating new value by providing AI services that lead the shipping industry."
The NYK has been strengthening its initiatives in the technical fields for next-generation ships. With this alliance agreement, NYK and Ghelia will work to realize AI technologies at NYK. They look to use the development methods and design of digital engineering and digital twins to strengthen the next-generation technology for the shipping industry including for fully autonomous ship systems as well as other applications. They will also seek to apply the technological innovations to contribute to next-generation energy for decarbonization.
The companies also plan to use these new technologies to launch a business focusing on AI applications for the maritime industry. They plan to collaborate in marketing, PR, and sales of services that will be developed by the partnership.