NTSB: Time for Coast Guard to Adopt an SMS Policy for Passenger Vessels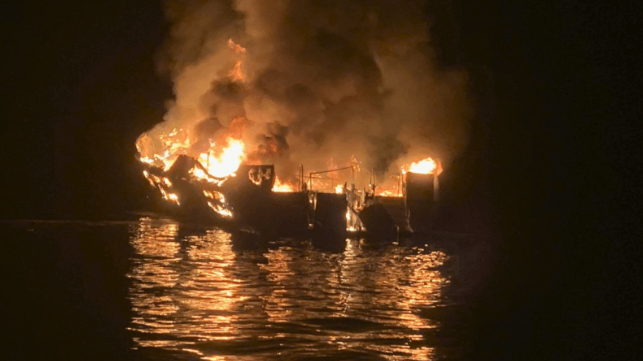 The National Transportation Safety Board has renewed its call for the U.S. Coast Guard to adopt a safety management system (SMS) regulation for small passenger vessels, which operate with high stakes for high-volume loss of life but are subject to less stringent regulations than cargo vessels and workboats.
The NTSB has repeatedly called for the Coast Guard to implement a passenger vessel SMS since 2005, and the Coast Guard has had Congressional authorization to do so since 2010. The service made some progress towards safety improvements after the deadly fire aboard the dive boat Conception in 2019, but it has been stalled since 2021, according to NTSB.
"While the Coast Guard has implemented so many of our recommendations from the Conception investigation, we've yet to see the necessary action taken on one of the most important ones: safety management systems," said NTSB Chair Jennifer Homendy. "We've been advocating for SMS on passenger vessels for nearly two decades. The public can't afford to wait any longer."
The Elijah E. Cummings Coast Guard Authorization Act of 2020 requires that the Coast Guard carry out all of the NTSB recommendations issued or reiterated in connection with the Conception investigation, including an SMS requirement. The Coast Guard's initial package of rulemaking in 2021 included interim rules on many NTSB recommendations, but not an SMS.
Private industry has taken some steps in the right direction, according to NTSB, but it believes that only the Passenger Vessel Association has taken sufficient action.
The fire aboard the dive boat Conception occurred on September 2, 2019, and it claimed 34 lives - more than the sinking of the con/ro El Faro in 2015. The wood-and-fiberglass vessel burned to the waterline and sank, just a few dozen yards from shore. Several key safety deficiencies were found, including lack of a roving watchstander at night and emergency escape routes that led directly into another interior compartment. NTSB found that an SMS would have identified these risks and potentially averted or reduced the severity of the casualty.
The ISM Code requires seagoing merchant ships to maintain a formal SMS. On U.S. inland waterways, Subchapter M requires towing vessels to maintain a similar, adapted SMS policy, even though they carry a small fraction of a passenger vessel's personnel complement.