Norwegian Insurer is Under Investigation in Scrapping Case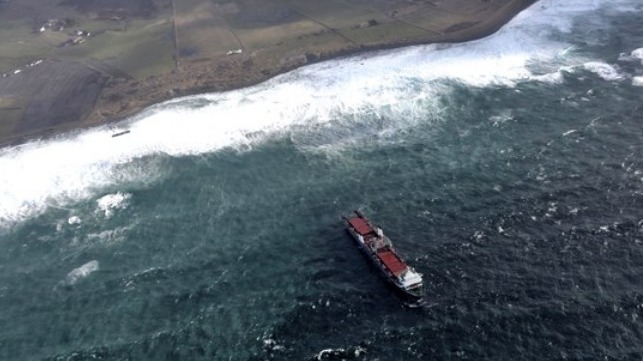 The aging barge carrier Eide Carrier has arrived in Aliaga, Turkey, ending the controversial saga of her scrapping. However, an investigation continues into her owner's attempt to export her from Norway to Pakistan, where her hull would have fetched a higher price.
The 1989-built Eide Carrier, renamed Tide Carrier for her demolition voyage, departed Norway on February 22, 2017. Her documents suggested falsely that she was headed for repairs in Oman, and Norwegian authorities approved her departure. However, she suffered a mechanical casualty due to oil contamination just hours after sailing, and a salvage operation initiated by the Norwegian Coast Guard narrowly avoided a grounding. The vessel was brought back to the dock and arrested, and a subsequent investigation found that she carried demolition voyage insurance for a trip from Norway to Gadani. Documents showed that she was owned by cash buyer Wirana, a specialist in South Asian demolitions.
Insurer Skuld is under investigation by the Norwegian financial crimes agency Økokrim for involvement in the attempted demolition voyage, which may have contravened EU regulations on waste exports. Shipowner Georg Eide, Eide Marine and marine consultancy Aqualis Offshore are also named in the inquiry.
"It is encouraging to see authorities enforce the law on ships destined for recycling. Following also the Seatrade judgement in the Netherlands, the Harrier case is yet another warning to ship owners that selling a vessel for the highest price to a cash buyer is dirty business," says Ingvild Jenssen, Director of NGO Shipbreaking Platform.
Ellen Hambro, the head of Norway's Environmental Directorate, warned on Sunday that the Harrier was the "tip of the iceberg." In an editorial, she cautioned Norwegian shipowners not to sell their hulls to South Asian beaching yards "just because you want to earn a few extra dollars when the ship is to be scrapped."
After her arrest, Eide Carrier was renamed once more as the Harrier, and she was ultimately dispatched to Aliaga for demolition. The waste management company Norsk Gjennvinning will be supervising her scrapping.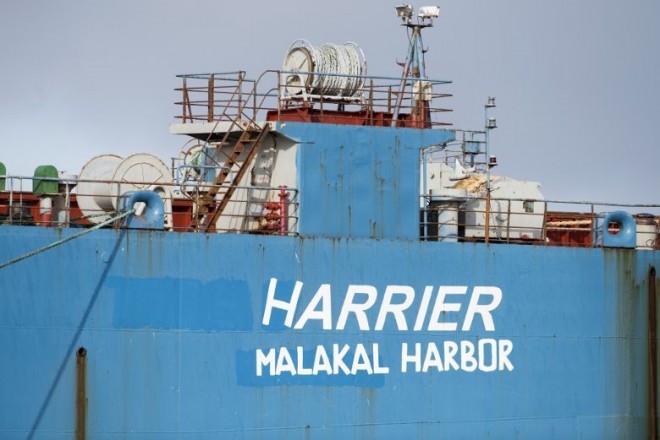 The Eide Carrier renamed as the Harrier (Jon Ingemundsen / NGO Shipbreaking Platform)