North Sea Volcano Myth Busted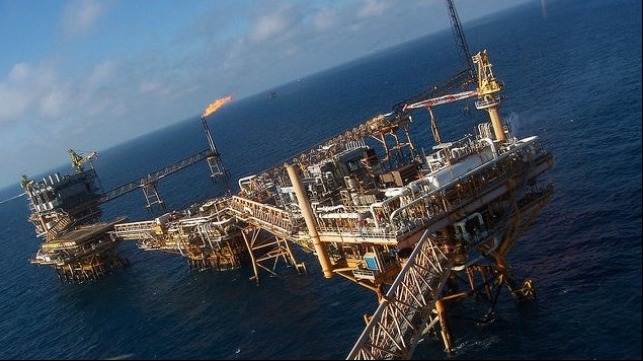 Geologists at the University of Aberdeen have shown that so-called "phantom" volcanoes preventing a huge swathe of the North Sea from being explored for oil and gas don't exist.
The 7,000 square kilometer area, known as the Rattray Volcanic Province, was previously thought to contain the remains of three volcanoes that erupted 165 million years ago. For decades it was assumed that the area contained the empty remains of old magma chambers, ruling out the possibility of oil and gas discoveries.
However, a study led by Dr. Nick Schofield and PhD student Ailsa Quirie with colleagues from Heriot-Watt and the University of Adelaide, has shown that the volcanoes never existed. Rather the geological episode involved a series of lava fissures. The scientists combined 3D seismic data donated by Petroleum Geo-Services with well data in their evaluation.
The study's findings raise the prospect of future discoveries in the area. "That's not to say that exploration wouldn't be challenging, but technology is constantly improving and there are still big discoveries being made in the North Sea, as we've recently seen in the Central Graben and Viking Graben areas," says Schofield.