North Koreans Added to Trump's Prohibition List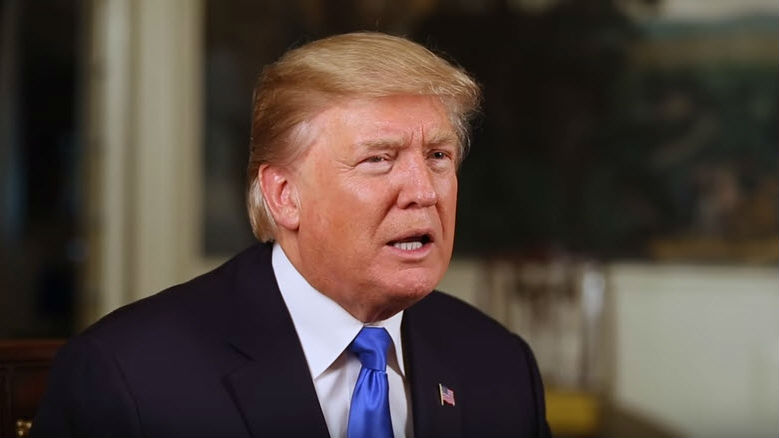 U.S. President Donald Trump has signed a proclamation that prohibits the entry of citizens from North Korea to the U.S. as part of a new travel ban that includes Iran, Chad, Libya, Syria, Venezuela, Yemen and Somalia.
The new restrictions, announced on Sunday, are scheduled to take effect from October 18. The new proclamation resulted from a review after President Donald Trump's original travel bans were challenged in court. The addition of North Korea and Venezuela broadens the restrictions from Trump's original, mostly Muslim-majority list.
The enhanced national security measures, aim to create, for the first time in history, minimum requirements for international cooperation to support visa and immigration vetting and adjudications for individuals seeking entry to the U.S. They are designed to protect Americans' safety in an era of dangerous terrorism and transnational crime.
"Following an extensive review by the Department of Homeland Security, we are taking action today to protect the safety and security of the American people by establishing a minimum security baseline for entry into the United States," Trump said. "We cannot afford to continue the failed policies of the past, which present an unacceptable danger to our country. My highest obligation is to ensure the safety and security of the American people, and in issuing this new travel order, I am fulfilling that sacred obligation."
Nearly 200 countries were evaluated, with Trump saying that the countries subject to the ban remain deficient with respect to their identity-management and information-sharing capabilities. In some cases, these countries also have a significant terrorist presence.
"North Korea does not cooperate with the United States Government in any respect and fails to satisfy all information-sharing requirements," states Trump in the Proclamation.
U.S. Secretary of State Rex Tillerson said: "With this Proclamation, the President is carrying out his duty to protect the American people. The State Department will coordinate with other federal agencies to implement these measures in an orderly manner. We will continue to work closely with our allies and partners who share our commitment to national and global security."