Norman Atlantic: Stowaways and Selfishness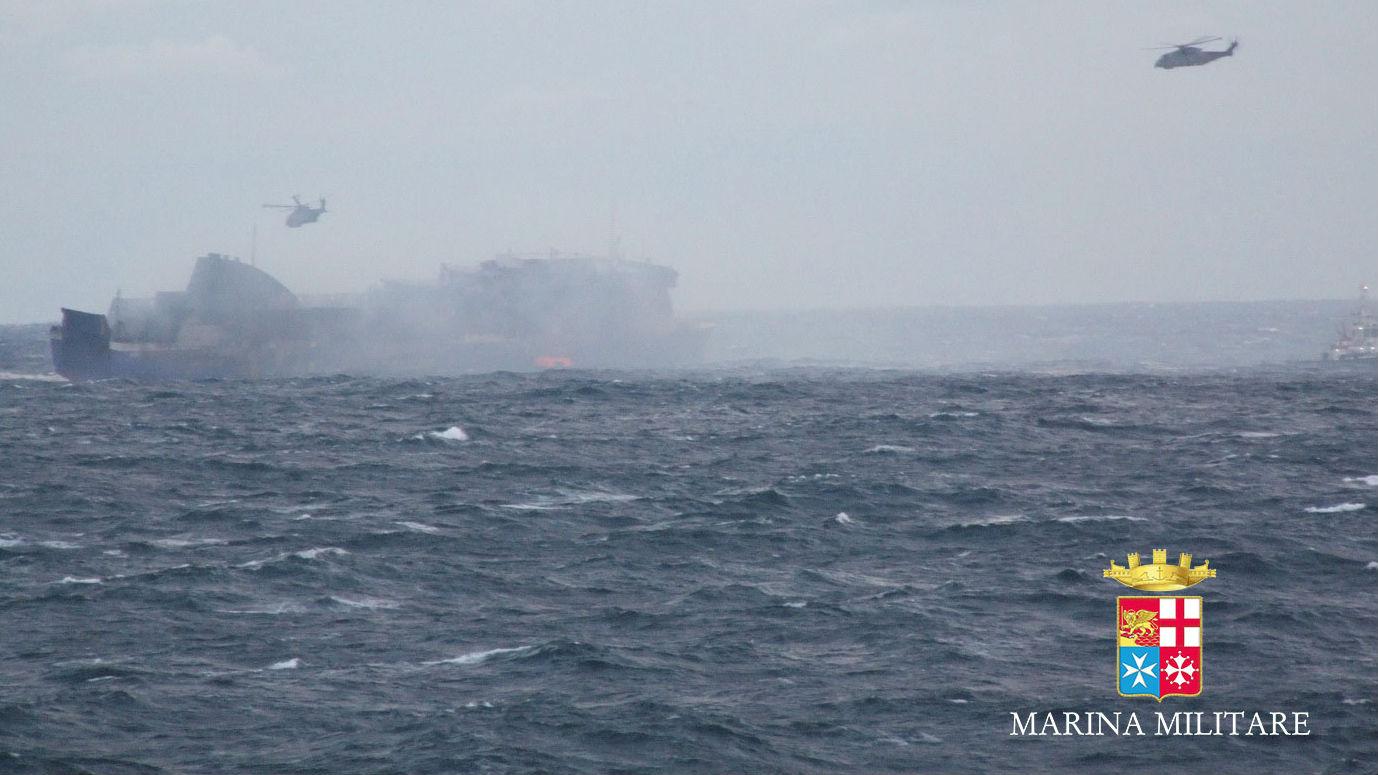 Up to 100 people are still feared missing after the Norman Atlantic caught fire in the Adriatic last Sunday on route from Greece to Italy.
So far, 11 people have been confirmed dead, but there are suspicions that some of the 98 people still unaccounted for may have died in the fire, or at sea, or that they might never have boarded the ferry in the first place.
The UK Telegraph reports that three illegal immigrants have been identified as being on board - two from Afghanistan and one from Syria. All have requested political asylum in Italy. It is suspected that other stowaways may have also been on board hiding inside lorries.
The Italian authorities have indicated that they fear more bodies will be found once the vessel is properly searched given the huge discrepancies in the names on the manifest and those rescued.
Argilio Giacomazzi, the captain of the ferry, has already been questioned by investigators. Giacomazzi decided to be last off the ship, and has stated that "all safety procedures were respected".
However, this contrasts with accounts from some survivors who have said that the crew were nowhere to be seen when they needed help. Some have said that they received no instructions and that no alarm was sounded even though the deck of the ship was so hot that their shoes started to melt.
The Independent reports passenger Nick Channing-Williams as saying that he believed some crew members had taken places on the scarce lifeboats at the beginning of the rescue. Additionally, he said that no crew members were present when he and a group of other passengers attempted to connect the tow ropes from a tug to the burning ferry.
"There were so many women and children left on the boat. Why were they not the first in line to get on the lifeboat? It was just chaos. And I think there should be a few people with their heads a bit low," he said.
A spokesman for Anek Lines told the paper: "It is too early now to deal with responsibilities about the accident. I don't have any evidence that the crew left before the passengers."
Passenger behavior has also been called into question. Ute Kilger, a passenger from Munich, described how she saw a middle-aged man shove past women, children and the elderly to ensure he was winched to safety by a helicopter before them, reports the Telegraph.
The captain and the vessel's owners could be charged with manslaughter as a result of the incident.
On December 19, Paris MOU found six deficiencies on Norman Atlantic including faults with emergency lighting, lifesaving appliances and closing devises on watertight doors.