Norden Tests New Robot for Cleaning Bulker Holds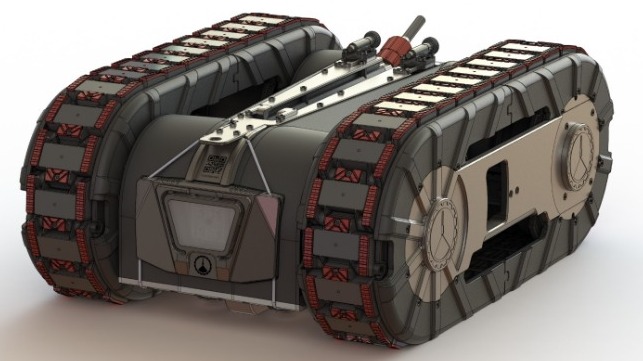 Bulker operator Norden is working with a Danish startup to develop and deploy a bulkhead-climbing robot for cleaning holds. Bulkers often switch cargo types between voyages, and cleaning is important before bringing in the next load, particularly when it is an agricultural commodity.
Hold cleaning is normally a labor-intensive process, with workers using pressure washers, chemical wash-down solutions, rigging or scaffolding to remove the residue of the last cargo. Multiple washings with three or four steps are typical.
Norden is working with a small tech startup, CLIIN, to test a prototype hold-washing robot in one of its bulkers. The robot uses magnetic tracks to drive up the holds' vertical bulkheads, and it has a high pressure waterjet to remove contaminants.
"The robot is easily operated and also reaches those places that can be difficult to get to. I have seen many robots in the market, but this one is a qualified suggestion for how cargo hold
cleaning in the future can be done in a better, more safe, environmentally friendly and quicker way, and it's about time," said Jonas Warming, Norden's senior optimization manager, in an interview for the firm's quarterly magazine.
CLIIN's robot removes the need to suspend workers from the hatch opening in order to clean the tops of the hold, improving safety. Since its pressure-washing jet is very close to the work surface, it can clean effectively in a single pass, without the use of chemicals or rinse water. Norden hopes to deploy it on multiple vessels by the end of the year.
The CLIIN / Norden system is high tech and is built specifically for holds, but as Warming noted, it is not the only system of its type. CombiJet sells a similar product, the RJE 1000 (below), which is used for pressure washing and hydroblasting vertical steel surfaces in multiple industries, including marine and offshore.