Niclas Mårtensson Appointed CEO of Stena Line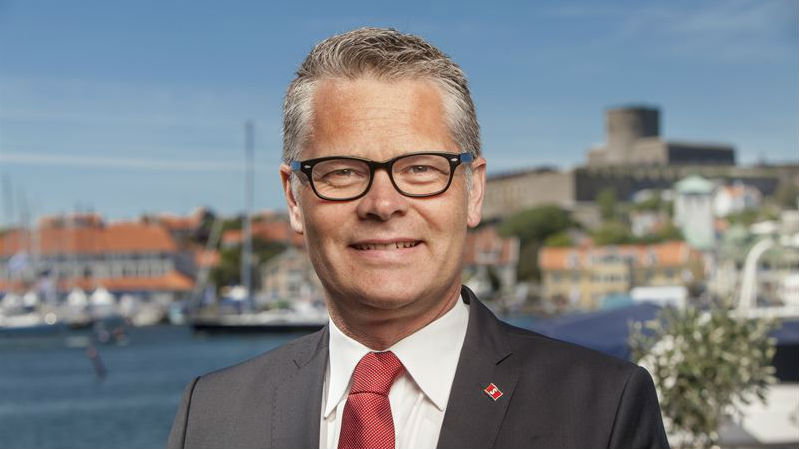 Deputy CEO Niclas Mårtensson has been appointed CEO by the Stena Line. The current CEO, Carl-Johan Hagman, will resume his position as Chairman of the Stena Line Board and will also remain in the role as Head of Shipping at Stena AB.
Mårtensson has more than 10 years' experience of working in different senior positions within Stena Line including Route manager in Germany and Poland, COO and most recently as Deputy CEO.
"This appointment is a natural step in our development process. We are pleased that we have recruited a CEO internally who will be able to fully focus on realizing the strategy," said Hagman.
"I'm really looking forward to the exciting assignment of, with our customers in focus, realizing our journey towards a sustainable and digital company. The transportation needs of our freight and travel customers continue to increase and evolve and Stena Line, with its comprehensive European network, is well positioned to meet that demand in a sustainable way", said Mårtensson.
Stena's recently-released 2015 sustainability report shows reduced fuel consumption and lowered emissions for the shipping companies within Stena. Stena Line exceeds the targets for reduction of emissions of sulfur and CO2. Initiatives include converting Stena Germanica in to the world's first methanol powered passenger ferry.
Stena Line is one of Europe's largest ferry operators with 35 ferries and 22 routes in northern Europe. Stena Line is an important part of the European logistics network, and it is developing new intermodal freight solutions by combining transport by rail, road and sea. With its extensive passenger operations, Stena Line also plays an important role for tourism in Europe.
The company is family-owned, was founded in 1962, and its head office in Gothenburg.