This year's Offshore Technology Conference (#OTC2017) features more than 2,300 exhibitors and attendees representing 100 countries. Running in Houston from May 1 to May 4, a range of new technologies have already been launched at what is the largest event in the world for the oil and gas industry.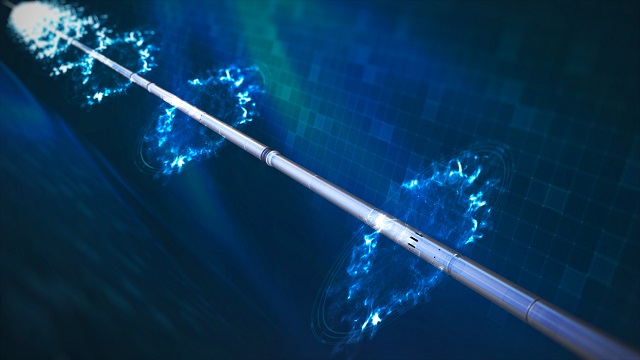 Baker Hughes has introduced its DEEPFRAC deepwater multistage fracturing service, which it says can save operators hundreds of millions of dollars in offshore developments through unprecedented efficiency gains across the completion phase.
Historically, operators who needed to stimulate their offshore wells were faced with complex completion operations that could take longer than a month. The DEEPFRAC service eliminates casing and cementing operations and simplifies fluid logistics by using ball-activated, multi-position sleeves that can be installed in openhole wellbores containing drilling mud.
Unlike conventional offshore systems' complicated tool running procedures and extensive mechanical manipulation requirements, no tool movement is needed during the DEEPFRAC service's stimulation process. The sleeve's ball activation enables continuous pumping from the first stage to the last, cutting the lower completion phase from weeks to days.
On a recent job, the DEEPFRAC service saved an estimated 25 days rig time and $40 million on a first-ever 15-stage deepwater completion in the Gulf of Mexico's Lower Tertiary.
Jotun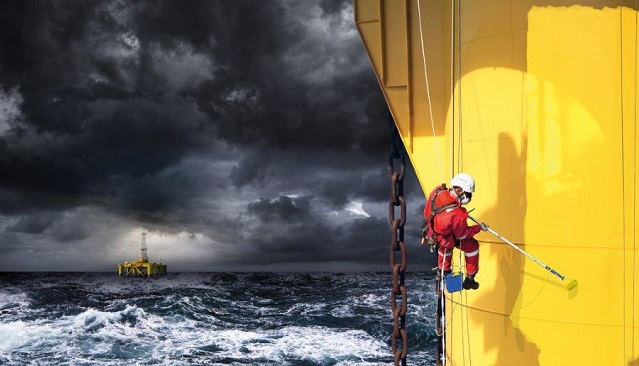 Jotun has developed a maintenance coating system which it says offering offshore operators the optimum in protection, durability and ease of application, while reducing costs. The new range – which consists of the Barrier Smart Pack, Jotamastic Smart Pack HB and Hardtop One – will be the world's first NORSOK approved solution for brush and roller application on power tooled and water jetted surfaces.
Preparing a surface for coating application offshore is up to 10-15 times more expensive per square meter and is far more demanding than doing so in a yard. Poor preparation can lead to premature coating breakdown and shorter lifetimes than for standard products, resulting in an increased frequency of maintenance.
The three individual products have a range of key benefits, says Jotun. Barrier Smart Pack, a ceramically reinforced zinc rich epoxy primer, extends system lifetime while reducing surface preparation and application cost; Jotamastic Smart Pack HB delivers high build, even thickness finish, is easy to apply and gives long-lasting protection in the harshest environments; and Hardtop One offers the benefits of a two-component high quality polysiloxane coating in a single component polysiloxane coating.
Viking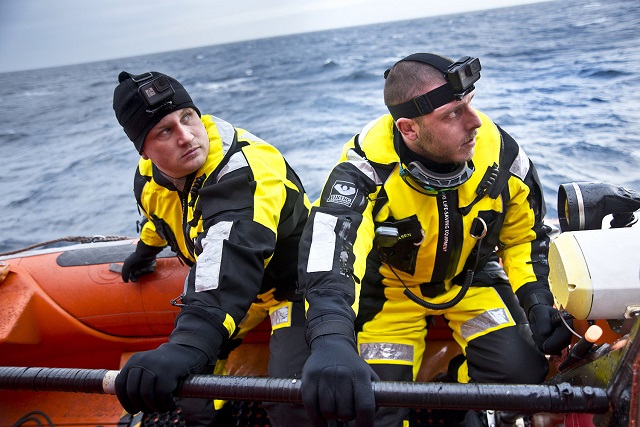 Viking is showcasing new offerings designed to boost the safety of offshore personnel including a new anti-exposure, work and immersion suit called PS4191. The new suit is highly breathable, minimizing the risk of heat stress and condensation buildup. Also, with fully integrated inflatable buoyancy and various lining choices, this ISO- and SOLAS-approved suit is a more than viable replacement for the three individual pieces of PPE (summer suit, winter suit and a lifejacket) typically worn in the industry.
Ampelmann
Ampelmann has launched its latest walk-to-work access system, the S-type. In total, the cost of using the system will be around 30 percent cheaper than helicopters, says the company. Aimed at the global oil and gas market where volume of crew is high and the sea state can be severe, the S-type can continuously transfer 50 people and luggage in five minutes in significant wave heights of up to three to four meters.
The S-type design includes a separate luggage belt, can be tailored for installation to individual vessels and is expected to be a particularly attractive option on current or new build fast or light-weight medium-sized vessels such as mono-hulls, catamarans and trimarans.
The S-type provides a wide operational range, having 360 degree access. It is approximately half the weight and uses 50 percent less energy than typical similar systems, says Ampelmann. In addition, the S-type occupies a small deck space and can be fully integrated with its host vessel. It requires no alterations to the receiving platform.
Vryhof Anchors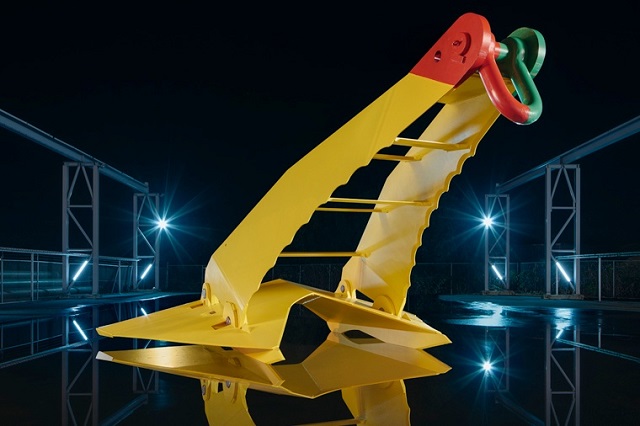 Vryhof Anchors has launched a new anchor, STEVSHARK REX. The company says the anchor delivers holding power in extreme conditions unmatched by any other anchor. As a result, the application boundaries of drag-embedded anchors can now be expanded to the most remote and challenging geotechnical environments.
One such area is the Arctic, with its hard soil conditions, subsea permafrost, complex gravelly soils and over-consolidated clays or tills. Other difficult areas in terms of sub-seabed types include Australia and the United Arab Emirates, typically with the complex cemented soils of carbonite origin or calcarenite to calcilutite to limestone rocks. The future floating wind farms or other renewable energy development areas are located in relatively complex geological settings where standard anchors may not work.