New Security Initiative for Somalia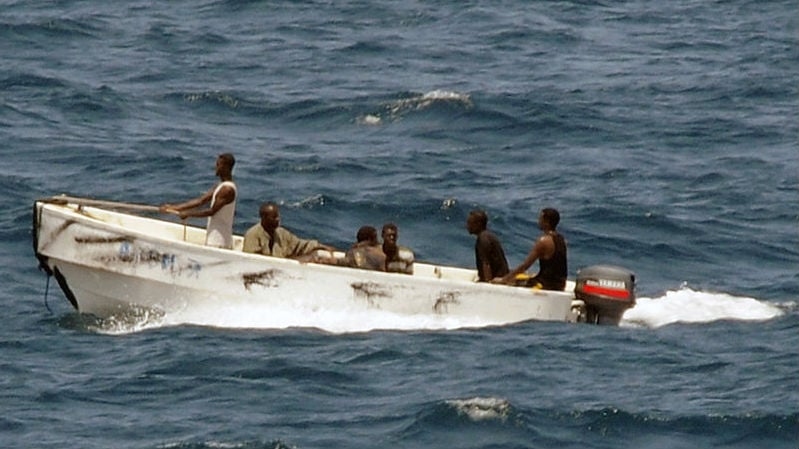 Oceans Beyond Piracy (OBP) and the Taipei Representative Office (TRO) in Brussels have signed a Memorandum of Understanding which will allow for the establishment of a new maritime communications network to increase maritime safety along the Somali coast.
The MOU was signed by Tung Kuo-yu, Republic Of China Representative to the EU and Belgium, and Admiral Sir James Burnell-Nugent, Senior Fellow at OBP. The partnership between OBP and the Taiwanese delegation was recommended by the European Union based on mutual desire to support Somali goals for a safer maritime environment.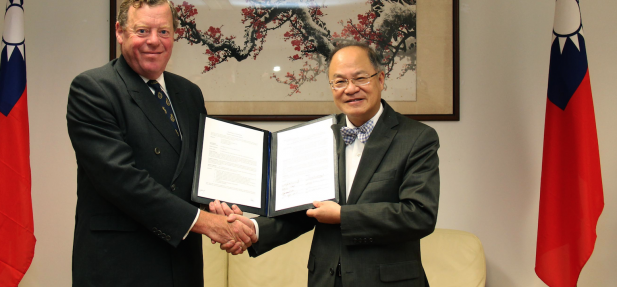 The Maritime Communications Initiative (MCI) will initially establish Maritime Communications and Safety Centers in Bosasso, Berbera and Mogadishu, and eventually in Hobyo and Kismayo. These centers are focused on providing safety for local shipping traffic, promoting awareness of port management and de-conflicting with international naval forces, ultimately helping to establish localized maritime situational awareness along the Somali coast.
The centers will be linked to regional information sharing centers in Mombasa, Sana'a and Dar es Salaam through a secure information-sharing platform. These centers will notify international naval forces or local maritime responders, helping to eliminate confusion at sea, thereby increasing the safety of seafarers operating in the region.
"We are very happy to be working as partners with the Taiwanese delegation and thank them for their generous donation," said Burnell-Nugent. "This important project is intended to increase Somali ownership of their maritime domain and avoid dangerous misunderstandings between local traffic and international partners at sea."
In addition to the partnership established between the TRO and OBP, the Maritime Communications Initiative is working together with a number of Somali partners including the Somali Federal Government, Somali Maritime Police and Somali Coast Guard, Galmudug Counter Piracy Office, Galmudug Maritime Police, Somaliland Counter Piracy Coordination Office, Somaliland Coast Guard, Puntland Counter Piracy Directorate and the Bosaso Port Police. The MCI is also working with UNODC and EUCAP NESTOR and will be coordinating efforts with UNFAO, EUNAVFOR and US AFRICOM.
Burnell-Nugent said: "Each agency brings unique capabilities to the table. This project will face enormous challenges, but the coordination and enthusiasm among our partners is very encouraging and we look forward to begin implementation with our Somali and international partners."
Piracy off Somalia reached a peak in 2011. But, the region has witnessed a significant decrease during the past three years. OBP reported that in 2014, there were 18 pirate attacks and none of them actually hijacked a commercial vessel. An increase in regional security measures and heightened naval patrols has been the main contributor for the decline.