NOAA: Hurricane Michael was a Category 5 Storm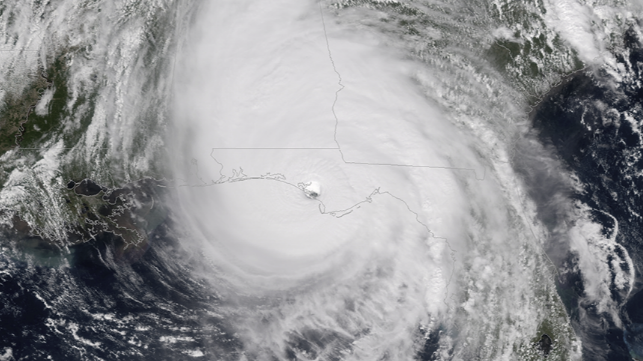 On Friday, NOAA's National Hurricane Center announced that after a thorough analysis of data, it has determined that Hurricane Michael made landfall in the Florida Panhandle as a Category 5 storm last year, not a Category 4.
The change makes Michael the fourth Category 5 hurricane to reach the U.S. in recorded history, and the first since Hurricane Andrew in 1992. Michael is also the strongest hurricane landfall on record in the Florida Panhandle.
Michael made landfall near Panama City, Florida on the morning of October 10, 2018, bringing devastation to a wide swath of the Florida Panhandle. Hurricane-force winds extended outwards up to 45 miles from the center, and tropical-storm-force winds reached out to 175 miles. The community of Mexico Beach was particularly hard-hit, with blocks of homes simply missing after the storm. Today, six months after the hurricane passed, many residents of the Panama City area are still trying to rebuild their homes and businesses.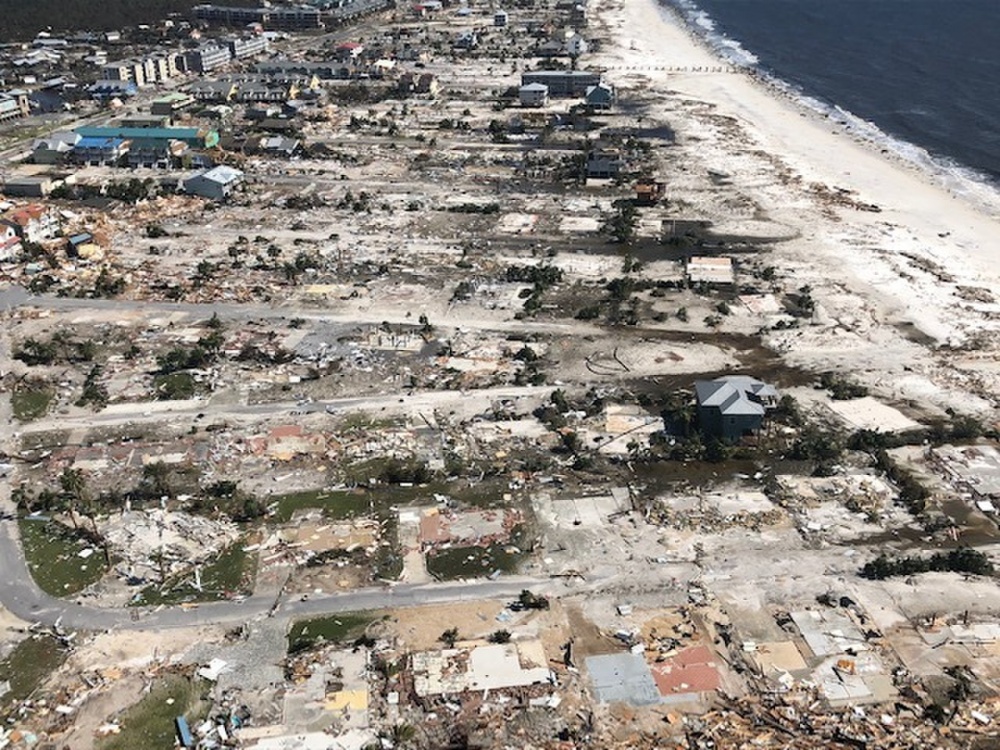 Coast Guard damage assessment flight, Mexico Beach, October 2018 (USCG)
At the time the storm reached shore, the real-time wind intensity estimate was 135 knots. The final best estimate of 140 knots was determined by a review of the available aircraft winds, surface winds, surface pressures, satellite intensity estimates and Doppler radar velocities – including data and analyses that were not available in real time. The five-knot increase represents a change of less than four percent, and NOAA says that it is well within the normal range of uncertainty. It is just enough to put Michael over the line between Category 4 and Category 5 on the Saffir-Simpson scale.
Atmospheric pressure is another important measure of storm intensity. In general, the lower a storm's central pressure, the higher the winds. Michael's central pressure of 919 millibars at landfall is the third lowest on record for the U.S. since reliable records began in 1900, trailing only the Labor Day Hurricane of 1935 (892 mb) and Hurricane Camille of 1969 (900 mb).