New Mission Searches for Wrecks From the Dunkirk Evacuation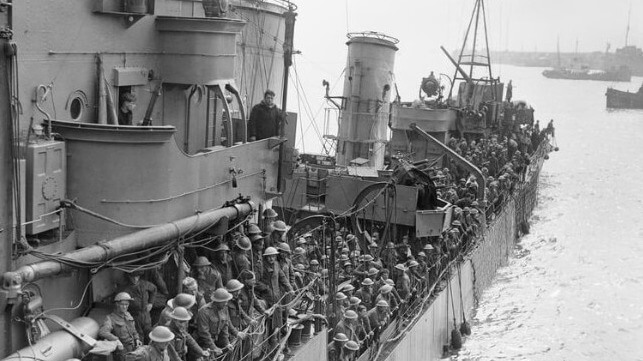 One of the most captivating memories of World War II is set to be rekindled as French and UK researchers launched a mission to locate and identify shipwrecks lost during 'Operation Dynamo' in 1940.
Operation Dynamo, also known as the Miracle of Dunkirk, was a key event in the early stages of WWII. The operation involved the evacuation of 338,226 Allied soldiers who had been surrounded by the German army. A swarm of 1,000 vessels - military, transport, fishing and service vessels, as well as pleasure craft and private boats - sailed from Ramsgate, England, to Dunkirk, France, for the evacuation from May 26 to June 4, 1940. Prime Minister Winston Churchill called it a "miracle of deliverance" as "the whole root and core and brain of the British Army had been stranded at Dunkirk and seemed about to perish or be captured."
Ships flying British, French, Belgian, Dutch, Polish, Danish, Norwegian and Swedish flags were all involved in the nine days and nights of the evacuation. Today, this ad-hoc fleet is remembered as "The Little Ships of Dunkirk."
While most of the vessels survived the ordeal, more than 305 were lost. A total of 37 wrecks linked to the operation have already been located in French waters, while a further 31 vessels are believed to have been lost in the area but have yet to be located.
Over the past three years, research by Claire Destanque of Aix-Marseille University has revealed new information about the location and condition of the undiscovered wrecks. The new information has prompted the Drassm, France's Department of Underwater Archaeological Research to launch a project to locate and identify the wrecks, in partnership with Historic England.
"The evacuation from Dunkirk marked a critical point in the history of the Second World War," said Duncan Wilson, Historic England CEO. "These wrecks are a physical legacy to Operation Dynamo and all those it affected, including many who did not reach safety."
Using multibeam sonar, side scan sonar and magnetometers, the new mission will search for the undiscovered wrecks and document the already-known sites. The mission hopes to uncover the state of the wrecks and also unravel the mystery of their sinking. Some are believed to have been struck by German torpedoes and mines. The operation will be conducted from the André Malraux, a Drassm research vessel built in 2012.
The initial findings of the research will be shared with the public at events slated for mid-October. The study will be followed by diving surveys next year.