New LNG Infrastructure Readied for India and Asia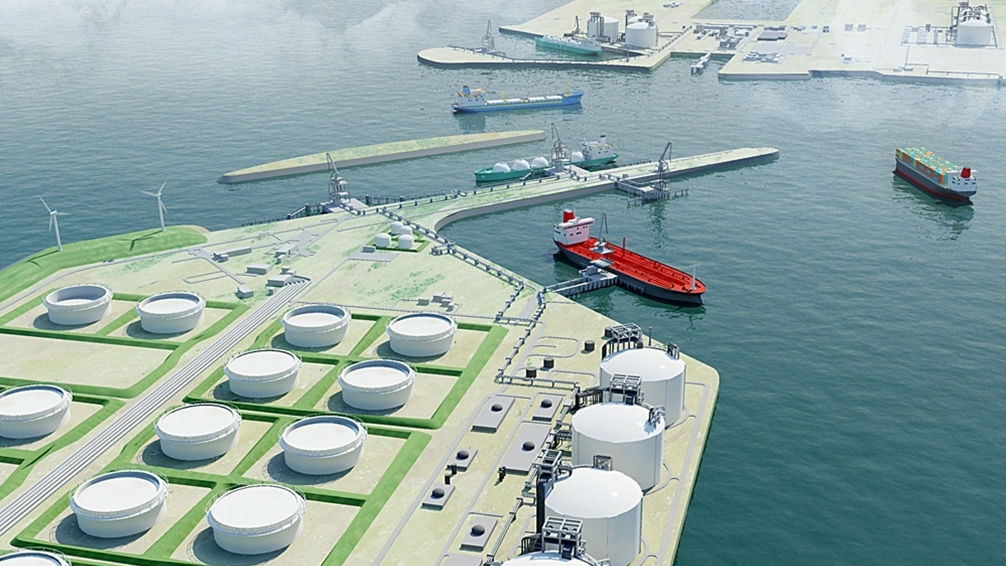 LNG integrator AG&P (Atlantic, Gulf and Pacific Company) and Hindustan LNG have signed a Memorandum of Understanding to supply tolled gas to power stations in the East Godavari region of Andhra Pradesh, India. Under the agreement, AG&P will deliver regasified LNG through a new LNG import terminal that it will design and build at the port in Andhra Pradesh.
The power supply is anticipated to benefit power producers, fertilizer plants, cold storage and other industries in Andhra Pradesh and other markets along the east coast.
AG&P will be responsible for designing and building all the required facilities for the import terminal, including a floating storage and mooring system, regasification terminal, related utilities and the provision of tolled gas to power plants and other users. AG&P will also carry out any necessary conversion works and, upon commissioning, ongoing operations and maintenance activities.
"Andhra Pradesh is playing a critical role in manufacturing and trade. The state and its people are on a strong, upward trajectory. We see the provision of tolled gas to supply power and fuel to factories, homes and even transport in an environmentally clean way as crucial elements of Andhra Pradesh's future," said Dr Jose P. Leviste, Jr., Chairman of AG&P.
Expanding Indonesian LNG Capacity
In December, AG&P and Risco Energy Group announced a joint venture to design, manufacture, finance, charter/lease, operate and maintain compact and mid-scale LNG terminals and the supply chains that emanate from them in Indonesia.
The joint venture will provide storage, transport, regasification, power and full terminal solutions for Indonesia's coasts, rivers and roads.
Ultra-Shallow Draft LNG Carrier
In October last year, AG&P announced the launch of its ultra-shallow draft 4,000 – 8,000 cubic meter LNG carrier, capable of accessing rivers and shallow harbors with a draft of only two meters.
In a first for the rapidly emerging small-scale LNG infrastructure industry in
Southeast Asia, the LNG carrier will serve as a work horse for near shore LNG milk-run deliveries to locations that have limited access including shallow rivers and restricted harbors with low water depth.
Conceived by AG&P, the first-of-its-kind vessel has a unique hull design that reduces the waterline entrance angle and vessel resistance in waves. It can be ballasted in open water improving both stability and speed and does not need handling tugs. The vessel cargo capacity is easily scalable from 4000 – 8000m³ with flexibility to travel near shore or take on LNG cargo from a floating storage unit anchored offshore. It can navigate open seas as well as riverine waterways with a minimum speed requirement as low as eight knots.
AG&P said it will finance and build the LNG carrier in 16 months at its yard in the Philippines.