World's First Methanol-Focused Shipmanagement Company Launches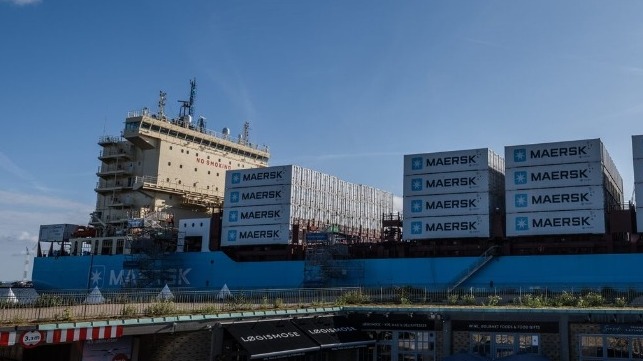 Dual-fuel methanol propulsion has quickly become one of the most popular alternative-fuel options for newbuilds, especially in container shipping. Two companies believe that there will be enough demand in this niche area to merit a methanol-specific ship management company, and have joined forces to offer a boutique service for these more-sustainable vessels.
Dockendale Ship Management has signed an agreement with methanol specialists Green Marine to launch Dockendale Green Marine Ship Management, a new JV focused on methanol-powered ships.
"Our partnership with Green Marine is the result of a shared vision to advance methanol dual-fuel ships and as a result, decarbonisation of the maritime industry. Green shipping is moving at an incredibly rapid pace, and we felt it was an opportune time to bolster our ship management service offerings and demonstrate our commitment to building a more sustainable future for shipping."
Dockendale provides technical management and crewing for its parent company, bulker specialist MUR Group, with offices in Mumbai and Dubai. It has a roster of 2,000 seafarers and manages a fleet of more than 50 Handysize, Handymax and Panamax bulkers.
Green Marine is a team of methanol experts with experience in methanol-fueled propulsion dating back to 2012. Some of its consultants worked on a fleet of 16 MR tankers fueled by methanol, and all have worked aboard methanol-fueled vessels, either as chief engineers or masters.
"It is by far the most experienced methanol team globally. We are very excited to team up with Dockendale on this JV and we are proud to have found a partner with a shared commitment to support the industry with safe and efficient operation of methanol-powered ships," said Green Marine founder and CEO Morten Jacobsen, who will serve as the JV's chief operating officer.
A segment of the shipping industry has settled on methanol dual-fuel propulsion as the best option for decarbonization and future-proofing. In July, container carrier Evergreen signed contracts for no fewer than 24 methanol-fueled boxships, split between two different shipyards. The value of the orders could come to $5 billion, and it will add to the growing abundance of capacity in the liner fleet when delivered. Maersk Line, a pioneer in the field, has ordered a total of 25 dual-fuel methanol container ships. Other players include COSCO/OOCL, CMA CGM and X-Press Feeders, along with a range of methanol-powered operators in other segments.
Alternative fueling is less common in the bulker and tanker fleets, where non-petroleum options have made limited inroads. In September, DNV tallied just four methanol-powered bulkers on order.
The future development of a methanol-fueled fleet will depend greatly on the supply chain for green methanol, which is still in its infancy. As dual-fuel vessels, methanol-powered ships can run equally well on fuel oil in the interim.