New Global Hero Awards Announced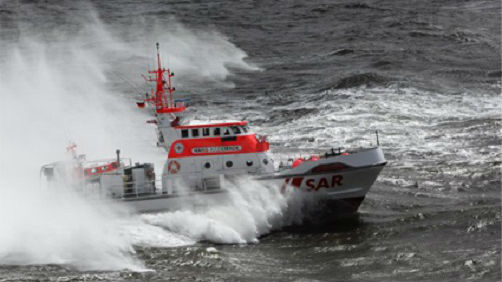 The International Maritime Rescue Federation (IMRF) has launched the Honoring Excellence in Rescue Operations Awards, the H.E.R.O. Awards, which will recognize outstanding services to global maritime search and rescue.
The H.E.R.O. Awards have been developed in cooperation with IMRF partner McMurdo, a global leader of emergency readiness and response solutions, and will draw attention to the life-saving work done in maritime search and rescue (SAR) across the world. These awards are focused on recognizing not only individuals for courageous rescue missions, but also the support networks and organizations which enable such missions to take place by providing exceptional response and co-ordination as well as technical innovations and development initiatives.
Bruce Reid, CEO of the IMRF, says: "The aim of these awards is to recognize and thank courage and exceptional performance, both by individuals and organizations, all of whom are making a major contribution to SAR, progressing IMRF's mission to improve global maritime SAR and prevent loss of life in the world's waters. By highlighting these achievements, we hope to gain further recognition by the wider international community including governments, non-governmental organizations, the news media, and the general public."
The H.E.R.O. Awards will:
• raise awareness of the excellent work done by all those involved in the maritime SAR community, with the aim of increasing government, commercial and public recognition, support and funding
• reward the selfless efforts and achievements of individuals who make sacrifices to save lives, on the water or in support
• raise awareness of innovative SAR products, technologies and processes with the aim of spreading ideas for improvement
• raise awareness of the role and responsibilities of the IMRF with the aim of increasing membership and participation.
Any individual or organization that has shown excellence in SAR response, anywhere in the world, may be nominated. The primary criterion for nomination for a H.E.R.O. Award will be a major contribution to SAR with acts of bravery honored equally alongside innovatory ideas with technical and/or intellectual excellence, which in unison make SAR work safer for the rescuer and the rescued alike.
The H.E.R.O. Awards 2016 will recognize actions that took place, or were completed, in the period July 1, 2015 to June 30, 2016. The closing date for applications is 2400 UTC on July 29, 2016. For full details on how to enter, and the terms and conditions of entry, visit www.imrfhero.org.