Near-Shore Work Underway for Turkstream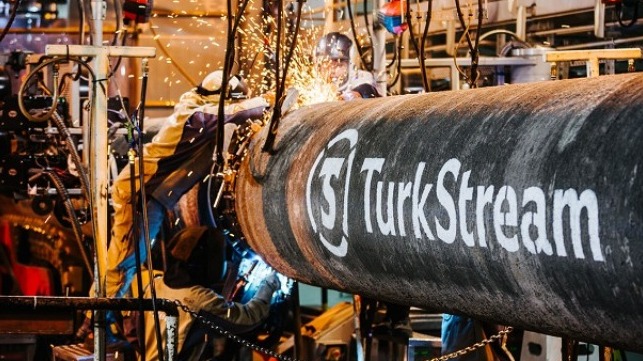 Nearshore works started for the TurkStream Offshore Gas Pipeline near the Turkish town of Kiyiköy on Sunday, July 22.
The nearshore component in Turkey involves constructing seabed trenches for around 2.4 kilometers length from the shoreline into the sea in order to bury the pipes for protection against wave action and avoidance of fishing interaction. The process of offshore trenching is expected to last four to eight weeks.
TurkStream is the project for the construction of a gas pipeline stretching across the Black Sea from Russia to Turkey and further to Turkey's border with neighboring countries. The first line of the gas pipeline is intended for the Turkish consumers, while the second line is designated for the Southern and South-Eastern Europe. Each line will have the throughput capacity of 15.75 billion cubic meters of gas per year. South Stream Transport B.V. is responsible for the construction of the gas pipeline's offshore section.
Gas deliveries are expected to start by the end of 2019.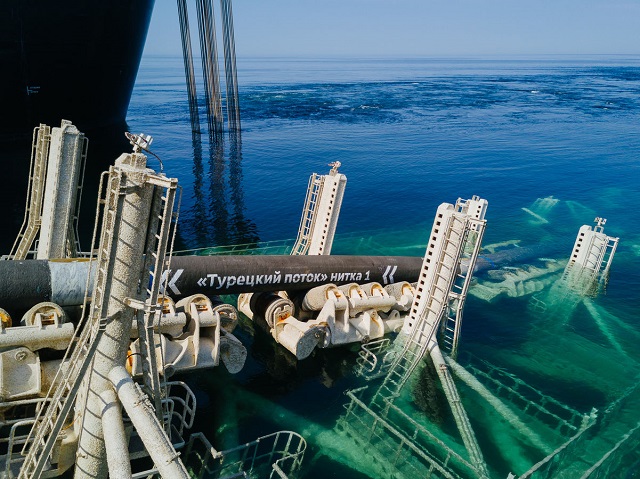 In parallel with the nearshore work, the heavy lift vessel Pioneering Spirit is progressing the offshore construction of the second line. The landfall facilities on the Russian side of the Black Sea, near the city of Anapa, are in the final stages of construction and are expected to be completed in 2018. After entering the Black Sea on 20 June Pioneering Spirit completed a set of preparatory works, including lowering of the stinger and re-testing of pipelay equipment. The pipeline head of the second string was recovered from the bottom of the Black Sea on the border of Russian and Turkish Exclusive Economic Zones (EEZ) at a depth of 2,170 meters. This pipeline section up to the EEZ border at kilometer point 224 was installed in 2017.
In April 2018, the pipelay for Line 1 of the TurkStream offshore gas pipeline was completed. Calculated over the two lines, a total of over 1,161 kilometers of pipes has been laid so far. This corresponds to 62 percent of the combined offshore gas pipeline length.
Turkey is Gazprom's second largest export market. Currently, Russian gas is delivered to Turkey via the Blue Stream gas pipeline and the Transbalkan Corridor. In 2017, Gazprom supplied the record 29 bcm of gas to the Turkish market.