NCL Cruise Ship Rescues Four Cuban Nationals off Florida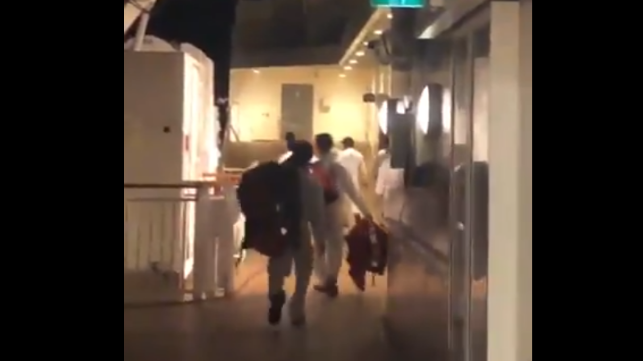 [Brief] On Sunday night, the NCL cruise ship Norwegian Getaway rescued four Cuban nationals off the coast of Florida.
That afternoon, the Getaway had departed Miami for a seven-day cruise of the Caribbean. According to bystander accounts, some of the passengers on board saw a flash on the water. The crew halted the vessel's transit and launched a rescue boat to bring four survivors on board.
I am currently on Norwegian Getaway and some passengers noticed a flash in the middle of the ocean . They then told the cruise workers and they stopped and it turned out to be four people from cuba which they rescued . Other videos coming now @OfficialJoelF pic.twitter.com/nc6XeaQis5

— Pico (@alberto__rpr) September 4, 2018
"The individuals, who are Cuban nationals, were safely brought on board, immediately taken to the ship's medical facility for evaluation and provided with clothing and food," said NCL in a statement. "The Bahamas Maritime Authority and the U.S. Coast Guard were notified by the ship's Captain, who was advised to disembark the rescued individuals at the next port of call in Costa Maya, Mexico on September 4."