U.S. Navy Investigating Submarine-OSV Collision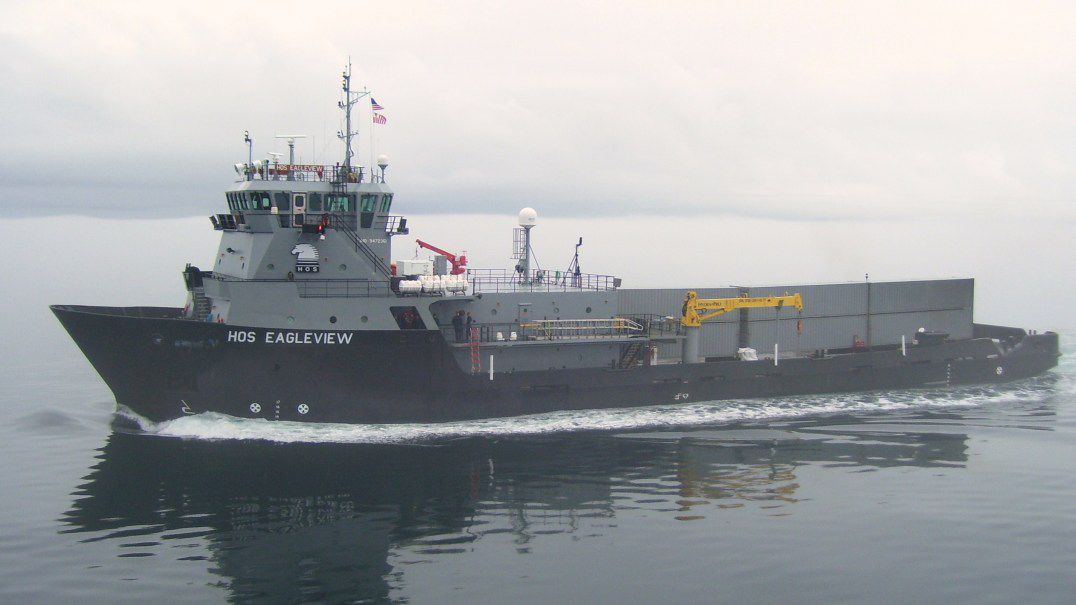 The Navy is investigating the collision of the Ohio-class ballistic missile submarine USS Louisiana with the submarine and special warfare support vessel USNS Eagleview Thursday evening in the Straits of Juan de Fuca.
"The ballistic-missile submarine USS Louisiana and [Eagleview] collided while conducting routine operations in the Strait of Juan de Fuca off the coast of Washington," a spokesperson for the Submarine Force, Pacific Fleet said in a statement. "There were no injuries to personnel . . . Both ships returned safely to port under their own power."
The Eagleview returned to Port Angeles, Washington and the USS Louisiana returned to Naval Base Kitsap Bangor, Washington.
Spokeswoman Lt. Tia Nichole McMillen told USNI that "there is impact damage on the aft port hull of [Eagleview] and the forward starboard hull of the USS Louisiana."
The modified offshore supply vessel Eagleview is operated by Hornbeck Offshore under a long-term contract for the U.S. Navy. HOS sold the vessel to the Navy, along with several other 250EDF-class sister ships, then entered into an operations and maintenance contract of up to ten years' duration (including extension options) to run the vessel on the Navy's behalf.
Military Sealift Command lists an additional five charter vessels in the "submarine and special warfare support" category, all converted OSVs.
The collision is the second between a submarine and a civilian-operated surface vessel in a month, following the accident involving the Royal Navy's HMS Ambush in a training exercise off Gibraltar in July.