Navy Finds No Sign of Hacking in Recent Collisions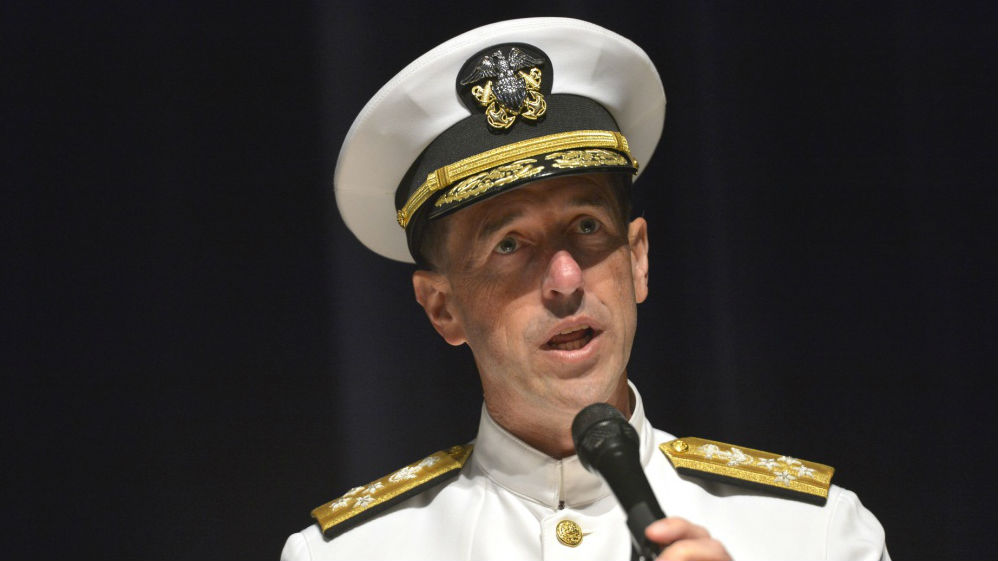 On Wednesday, the U.S. Navy's top officer said that post-accident investigations have turned up no evidence of a cyberattack in the collisions involving the USS John S. McCain and USS Fitzgerald.
The two collisions each involved an Arleigh Burke-class destroyer and a merchant vessel, and the similarity of the circumstances led many to speculate that the casualties might have been caused by hacking. In an address to Navy staff, chief of naval operations Adm. John S. Richardson moved to dispel these rumors. He said that the accident investigators have given cyber factors "an amazing amount of attention," but so far they have found no evidence of any form of cyber intrusion.
In an initial investigative report on the Fitzgerald casualty, the Navy's Seventh Fleet suggested that the incident was due in large part to human factors. "The collision was avoidable and [the mariners involved] demonstrated poor seamanship. Within Fitzgerald, flawed watch stander teamwork and inadequate leadership contributed to the collision," Seventh Fleet said.
Seventh Fleet held several servicemembers accountable for the incident. Fitzgerald's commanding officer, Cmdr. Bryce Benson, executive officer Cmdr. Sean Babbitt and Master Chief Petty Officer Brice Baldwin have been relieved of their duties. The junior officers on watch the night of the collision were also relieved due to "poor seamanship and flawed teamwork as bridge and combat information center watch standers."
On August 22, just a few days after the McCain collision, Seventh Fleet commander Vice Adm. Joseph Aucoin was relieved of duty "due to a loss of confidence in his ability to command." He was due to retire in September.
On Wednesday, Adm. Richardson said that to prevent future accidents, the Navy has to fight back against a "do more with less" mentality and must maintain its high standards. "We have to make sure that we're properly resourced, whether that be fuel, whether that be parts, whether that be people," he said. Otherwise, he warned, a decline in readiness "sneaks up on you."
The Navy faces new scrutiny over training and readiness after the deadly collisions, and House Armed Services Committee Chairman Mac Thornberry (R-Tx) has scheduled an oversight hearing on the accidents for next week. He called for a thorough internal review, but he also echoed the Navy's long-running call for more resources. "We ask a lot of our men and women in the Navy. The time they spend at sea is increasing, while their ships age and their funding gets cut. These are just the conditions that can lead to an increase in the kinds of accidents we are witnessing," Thornberry said in a statement. "Congress has a duty to provide our Sailors with the additional resources they so clearly need, and to do so immediately."
Navy announces independent fleetwide review
On Friday, Secretary of the Navy Richard Spencer announced the formation of an independent team to conduct a Strategic Readiness Review in response to the recent series of surface vessel accidents. "These incidents are unacceptable and demand a thorough and comprehensive review, which is why I have formed an independent subject matter expert team to conduct a Strategic Readiness Review," he said. "As we mourn the loss of our Sailors, we must improve upon the way we operate." The independent review will complement the Navy's own examination of the factors behind Pacific Fleet's recent casualties.