Mizzen Launches Live Container Pricing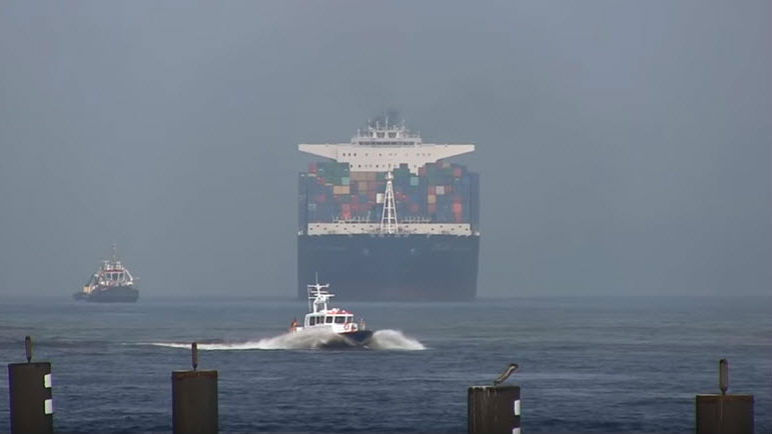 Mizzenit.com, a global marketplace for freight forwarders to book containerised spot market space, has claimed a world first with the launch of live pricing.
The launch includes instant rates from some of the largest global shipping lines, which represent more than 25 percent of total global container shipping capacity. This makes it a significant advance on current processes of procuring and booking space.
Dr Alan Taylor, Chairman and co-founder, says the system brings efficiencies to both freight forwarders and shipping lines, with an intuitive platform that saves significant time and effort.
Mizzenit.com will now provide instant spot rates for over 15,300 port pairs (import, export and cross trade) for the following trades:
Oceania to/from Australia
Australia/Oceania to/from Asia
Australia/Oceania to/from Europe, Middle East Gulf & Indian subcontinent
Australia to/from the Indian Ocean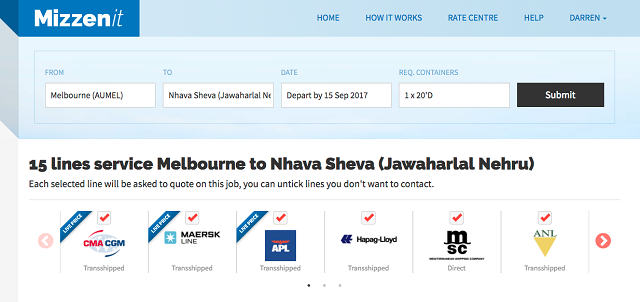 This new feature complements the company's existing rate request and booking service which already includes around 55 percent of global container shipping capacity including lines such as Maersk, MSC, CMA CGM, Hapag Lloyd, Hamburg Sud, APL, ANL and OOCL.
Mizzen's systems support high-volume traffic and have been developed by shipping and technology veterans. Taylor stated: "We are a team of experienced shipping line, freight forwarding, digital and corporate executives addressing a problem that was raised directly by the industry.
"Our shipping and freight industry co-founders, such as our Managing Director Jon Charles, who has approximately 20 years' experience working with NYK and CP Ships, and non-executive Director Llew Russell, who is the former CEO of Shipping Australia Limited, have had first hand experiences of the inefficiencies in pricing from both the freight forwarder and shipping lines perspectives," says Taylor.
"We then built a team of digital experts, led by Darren Burden and Ian Warrington, who had significant experience addressing similar issues within online media during their extensive careers at one of Australia's most successful digital companies, Fairfax Media."
A key success factor for these new "rate platforms," identified by SeaIntel, is about working with shipping lines and helping them change business process to work in a digital environment. This has been an important philosophy of Mizzen.
Mizzen plans to continue to bring on additional shipping lines onto its platform in the coming months, as well as expand its trade lanes and deliver new products.