UK Source Warns of Terrorist Threat to LNG Carriers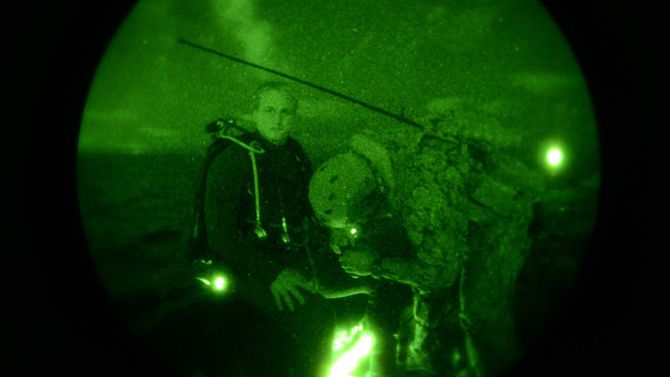 A senior source within the Royal Navy says that elite British dive teams have been actively working to thwart a terrorist attack on gas carriers entering UK waters.
Two years ago, intelligence indicated that a terrorist group sought to attack LNG tankers near terminals in England by planting limpet mines. The dive teams – drawn from the elite ranks of the Royal Marines' Special Boat Service and the Royal Navy's Fleet Diving Unit 1 – have been inspecting hulls ever since, dozens of them.
"The threat against gas tankers emerged a couple years ago and we have been training to counter it ever since. The concern is that tankers could be sailed into UK waters and destroyed either with mines or improvised explosive devices," the source told the Daily Mail. Vessels coming from the Middle East are believed to be most at risk.
LNG has an excellent safety record, and the exact dangers of such an attack are unclear. Multiple studies have concluded that LNG tankers pose a low risk of explosion: their tanks are not pressurized, and the liquified methane they contain would have to enter the vapor phase and mix with air in a precise ratio to ignite. However, some experts contend that the heat from a surface "pool fire" of spilled LNG would be highly destructive, even without an explosion.
Short of a major industrial disaster, the loss of a tanker could still create significant economic problems for Britain. "It is entirely possible a major incident could result in fuel shortages in the UK and this would be disastrous economically," the Royal Navy source warned.
If carried out, a limpet-mine attack would not be the first attempted act of terrorism involving an LNG tanker. Last October, unknown assailants approached the gas carrier Galicia Spirit near the Strait of Bab al-Mandeb and fired a rocket-propelled grenade (RPG) in her direction. Her owner, Teekay, said in a statement that none of the attackers managed to board the vessel and that the crew was unharmed. In a later update, the firm revealed that the small boat was carrying a "substantial amount of explosives," raising the possibility that the incident could have been an attempted suicide bombing.