Merchant Tanker Rescues Three Fishermen Off Panama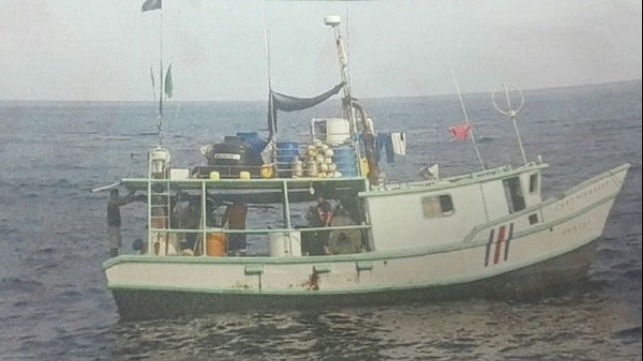 On Sunday, a good samaritan merchant vessel rescued the crew of a fishing boat off Isla del Coco in the eastern Pacific. The Costa Rican authorities collaborated with U.S., Panamanian and Colombian search and rescue agencies to organize the effort.
Martin Arias, head of Costa Rica's coast guard, told local media that the merchant tanker Seaways Rubymar located the missing fishing vessel Captain Bismarck about 70 nm to the southeast of Isla del Coco. Upon a request from the U.S. Coast Guard, the Rubymar diverted 50 nm from her commercial voyage to rescue three fishermen from the Bismarck - Víctor Umaña, 30; Audiel Rivas, 39; and Jorge Fernando Chavarría, 63. The Rubymar's crew also recovered the body of the Bismarck's captain, Florencio Vásquez.
The survivors reported that the Bismarck lost power on February 16 after a lightning strike. Vásquez, 68, was diabetic and perished during their 10 days adrift.
The Rubymar arrived at an anchorage off Esmeraldas, Ecuador on Tuesday and is expected to discharge the fishermen to shore. Costa Rica's General Directorate of Immigration said that Vásquez's body will be returned to Golfito, Costa Rica for burial, and the survivors will be provided repatriation assistance.