?Maritime Amazon? Unveiled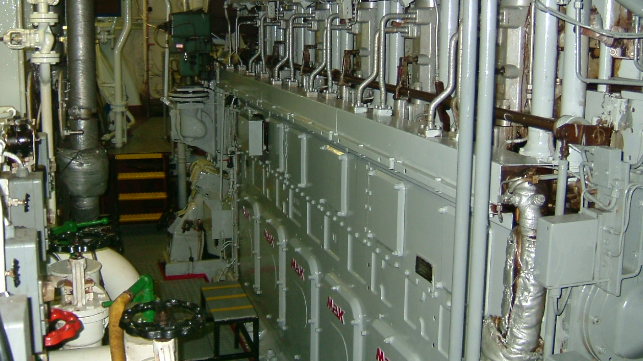 The Singapore-headquartered company Moscord is adding to the digital disruption of shipping with the unveiling of a new procurement platform offering simplified purchasing and pre-priced logistics fulfillment. Future development plans include integrating blockchain technology into the platform for credit and supply chain management, as well as dual pricing structures for conventional and 3D printed components.
Moscord has proven its concept with leading Singapore-based shipmanagers Berge Bulk and MMS and has several other buyers under implementation. Moscord has signed contracts with suppliers including Viking Life-Saving Equipment, RS Components, Gemu, Hoyer Motors, DESMI, Schneider Electric and MedSupply, with others ready to come onto the platform. Deals have been signed with GAC, Steder Group and SG Shipping to provide consolidated delivery of orders.
"Moscord represents a major evolutionary step in the maritime industry's purchasing supply chain, bringing a new approach to a process that has been crying out for change," says founder Freddy Ingemann. "By combining data management, contract pricing, fulfillment and logistics, Moscord can improve product quality and buyers can deal direct with suppliers, cutting costs and time that the middlemen in the market currently add to the process."
Buyers do not pay to use Moscord, which can be integrated into any shipboard purchasing system. All prices on the marketplace include last mile logistics services including delivery to the ships or buyers own hub.
The company has spent the last year and half establishing a platform that accurately integrates supplier product data, enabling buyers to experience more accurate, transparent purchasing.
"As much as 20 percent of final deliveries are returned because the wrong items are specified because of wrong or missing data. With Moscord purchasers can ensure that the products they order are the ones they get and that they are of the quality specified," says Ingemann. "Our vision is to be a 'Maritime Amazon' a truly global, marketplace which brings the world's maritime buyers and sellers together, accessible anywhere, anytime, with goods delivered directly to the vessel at the touch of a button. Our 24/7 operation center ensures that all deliveries are tracked and managed carefully."
The blockchain revolution has already arrived for shipping, with big players like Maersk and IBM making moves on core business systems that rely on distributed ledgers. It is also arriving for shipping finance. Last month, a new startup, Shipowner.io, said it intends to democratize investment in merchant vessels by offering a blockchain-based trading platform, and it says that it already has $200 million in listed assets and services.