MARAD Activates Training Ships for Harvey Relief Effort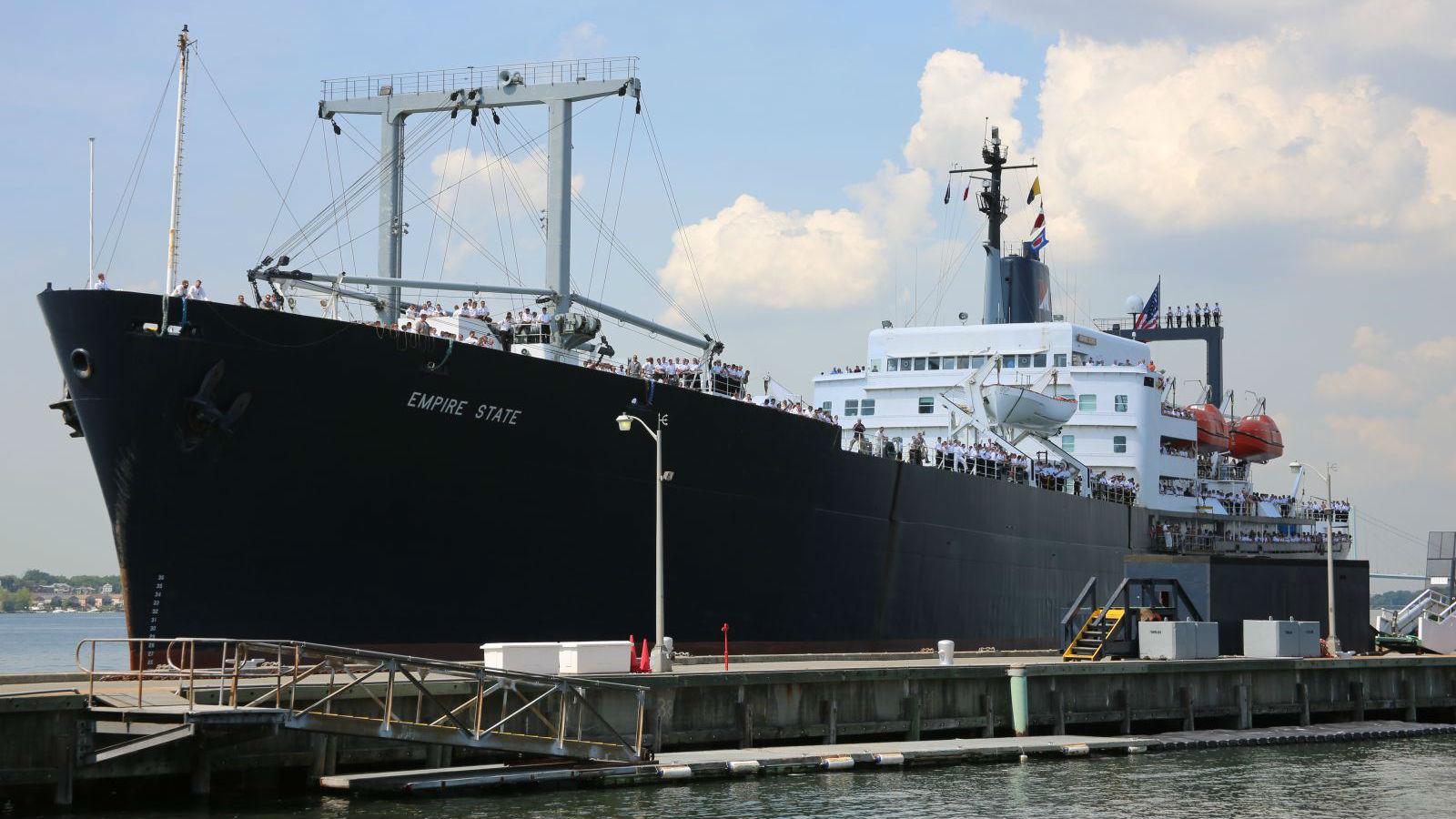 SUNY Maritime College's training vessel, the T/S Empire State VI, will be activated to aid in the Hurricane Harvey recovery effort. It will not be the first time she has served in this capacity: she was activated to support the relief effort for Hurricane Katrina in 2005 and for Superstorm Sandy in 2012.
The Federal Emergency Management Agency (FEMA) requested the activation of the Empire State, along with Massachusetts Maritime Academy's T/S Kennedy and Texas A&M University's T/S General Rudder. Together, these vessels can house over 1,200 relief workers, freeing up local hotels for displaced residents. The duration of the mission is set at 30 days with an option for an additional one-month extension.
Empire State is operated by SUNY Maritime as a training vessel, but she is also part of the National Defense Reserve Fleet (NDRF), a collection of ships maintained by the Maritime Administration for use in times of national emergency. MARAD will contract for the activation and crewing of the vessel, and no students will be sailing with the ship. The school expects that it will take more than a week to activate the vessel and another five to seven days before she arrives in Texas. SUNY Maritime says that it is assessing any potential impact on the classes and training that are held onboard when the ship is alongside the pier.
The three training ships will join the Navy amphibious assault ships USS Kearsarge and USS Oak Hill, the naval auxiliary USNS William McClean and the Coast Guard buoy tenders Maria Bray and Joshua Appleby, all of which have been redeployed to Texas to assist.