Malaviya Twenty Sails Two Years After Being Detained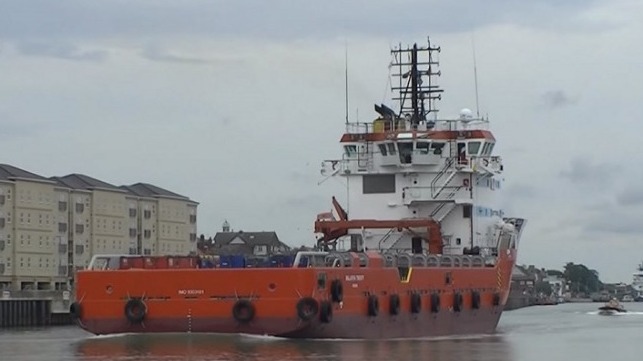 The offshore support vessel (OSV) Malaviya Twenty has been sold and has now sailed from Great Yarmouth in the U.K. after being detained in June 2016 over defects and unpaid crew wages.
The BBC reports that the vessel was bought for an undisclosed sum in September by Greek shipping company Laskaradis Shipping at an auction of sealed bids held by the British Admiralty Marshal. The vessel has since been repaired and renamed Typhoon.
12 crew members were stranded on the vessel when it was originally detained by the Maritime and Coastguard Agency. For some of the time, they were fed by local people and grew vegetables in boxes on deck. They were replaced in February 2017 after their wages were paid and they were flown home. The second crew has now also returned home.
The Malaviya Twenty was one of two Indian owned and flagged vessels that were effectively abandoned by their owners after they were detained in the U.K. The International Transport Workers' Federation (ITF) assisted both crews: it was routine ITF inspections that first revealed problems with the vessels and that the crews were not paid. During the time they were abandoned, some had taken loans out so that their families could survive. One had taken five loans out at 16 percent interest which he managed to pay off when he got his wages.
The final four crew on board the Malaviya Seven, detained in Aberdeen for more than a year, returned home in November 2017 after the vessel was sold.