Maersk Sells Off Stake in Deep-Sea Mining Company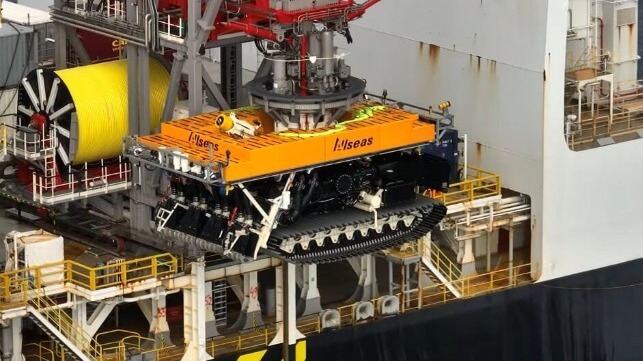 Maersk has decided to sell off its stake in a controversial deep-sea mining enterprise, according to The Wall Street Journal.
Until recently, Maersk held up to nine percent of the share volume of The Metals Company, formerly known as DeepGreen Metals. With help from Allseas, the mining startup plans to vacuum polymetallic nodules up from the seafloor in the Clipperton Zone, a region of the North Pacific where the metal-rich lumps can be found in abundance on the seabed. These nodules contain high concentrations of manganese, nickel, copper and cobalt - all valuable resources for the green economy.
The plan has drawn controversy because of its potential environmental impact. Many marine biologists believe that the nodules are themselves an anchor point for marine life in a little-understood ecosystem, and have expressed concern that their removal could irreversibly damage the seabed ecology before some of these creatures are even known to science. BMW, Volvo, Google, and Samsung SDI have heeded this call and signed on to a pledge to halt deep-sea mining.
Maersk has been an investor in The Metals Company since 2017, and when the mining firm went public in 2021, Maersk's stake stood at about nine percent. It is now about two percent and falling, Maersk told The Wall Street Journal, and the Danish shipping conglomerate plans to sell it all off.
Maersk did not purchase all of these shares, it told WSJ: it received equity as a form of in-kind payment for shipping services it provided to The Metals Company, in place of cash.
Maersk is now unwinding that position, but will not receive much in return. As of Thursday, The Metals Company's stock was worth 76 cents per share, less than a tenth of what it was valued at the time of its listing. The stock lost half its value within two weeks of its debut on the Nasdaq exchange and has continued to drop since.