Maersk Elects New Chairman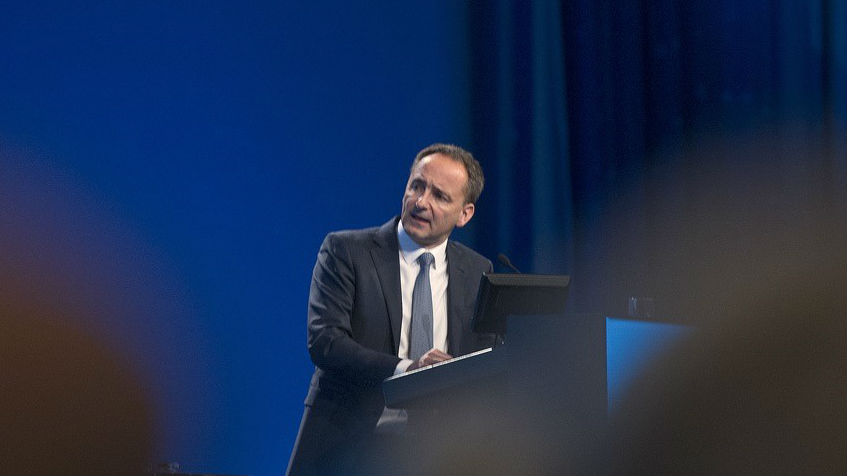 A.P. Møller - Mærsk elected Jim Hagemann Snabe as chairman of the board on Tuesday.
Snabe, former CEO of German software house SAP, is committed to automation technology, reports Reuters. The more than 100-year-old conglomerate's digital push will mean that in theory, it should be as easy to book a container as booking an airline ticket, he said shortly after he was elected.
Maersk is working with IBM to create a digital tracking system called blockchain technology.
Hagemann Snabe will oversee a restructuring plan established by Chief Executive Soren Skou last year. The plan involves separating the group's transport and energy divisions. The focus will be on establishing an integrated transport and logistics company, while its oil and oil-related business will either individually or in combination be separated from the company.
Transport & Logistics will consist of Maersk Line, APM Terminals, Damco, Svitzer and Maersk Container Industry based on a one company structure with multiple brands.
Addressing shareholders, Hagemann Snabe underlined his commitment to the new strategy:
"Let me say it up front: There are no simple shortcuts. The strategy calls for a number of important decisions – and a lot of hard work to see it through. Fortunately, A.P. Moller - Maersk has some of the brightest and most dedicated employees in the industry. This is essential to succeed."
Hagemann Snabe replaces Michael Pram Rasmussen, who steps down after 14 years in the job.