Maersk Drilling Demerger Initiated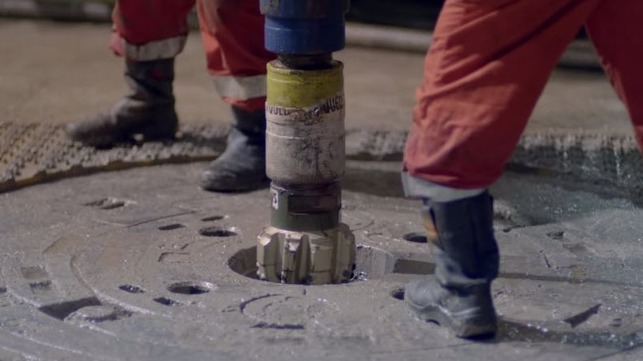 A.P. Møller - Maesk has initiated the demerger and separate listing of Maersk Drilling Holding.
The decision to do so was made in August in last year, and the shares in Maersk Drilling Holding and its subsidiaries will be contributed to a new company with the legal name "The Drilling Company of 1972 A/S." The company will be known as Maersk Drilling Listco.
Shareholder approval will be sought at a meeting in April. The anticipated first day of trading for the shares of Maersk Drilling Listco on Nasdaq Copenhagen is April 4, 2019.
The Executive Management team of Maersk Drilling, CEO Jørn Madsen and CFO Jesper Ridder Olsen, will also serve as the Executive Management team in the future listed company. In Q4, Maersk Drilling made the progress necessary to ensure that the entity is ready for a demerger. As part of the preparations for the separation, debt financing of $1.5 billion has been agreed. Out of this, $1.2 billion has been released as cash proceeds to A.P. Moller - Maersk.
The group's annual report, released this month, states that Maersk Drilling reported a revenue of $1.4 billion, while EBITDA was $611 million, negatively impacted by several idle rigs and lower day rates combined with costs for the planned separation.
Maersk Drilling signed 12 new contracts and further extended 13 contracts during 2018, adding 4,022 days and $503 million to its backlog. By the end of 2018, Maersk Drilling's total revenue backlog amounted to $2.5 billion, with forward contract coverage of 69 percent for 2018, 63 percent for 2019 and 37 percent for 2020.
In 2018, Maersk Drilling launched a new strategic ambition "Smarter Drilling for Better Value" with the aim of combining the leading drilling services with new services and innovative business models. The first example was an alliance with Aker BP which aims at lowering the cost per barrel and increasing profitability for the partners while giving Maersk Drilling a preferential right to provide jack-up rigs for Aker BP in Norway. In September 2018, Maersk Integrator became the first rig to be contracted fully under alliance conditions.
In December 2018, Maersk Drilling entered another unique alliance with Seapulse. In this alliance, Maersk Drilling will provide fully integrated services, including the provision of rigs, to remove complexity across the entire value chain for a global 12-well exploration drilling program.
Speaking at the presentation of the group's annual report, CEO of A.P. Møller - Maesk A/S, Søren Skou, said: "In 2018, we made significant progress in implementing our strategy. With the expected listing and demerger of Maersk Drilling in April, the separation of our energy-related businesses will be almost complete. We have successfully integrated Hamburg Süd, accelerated our digital transformation and come together across sales, customer service, delivery and products as one company with customers at the center of our attention. We are starting to see growth both in ocean and non-ocean segments."