Long Beach Approves MSC's Bid for Total Terminals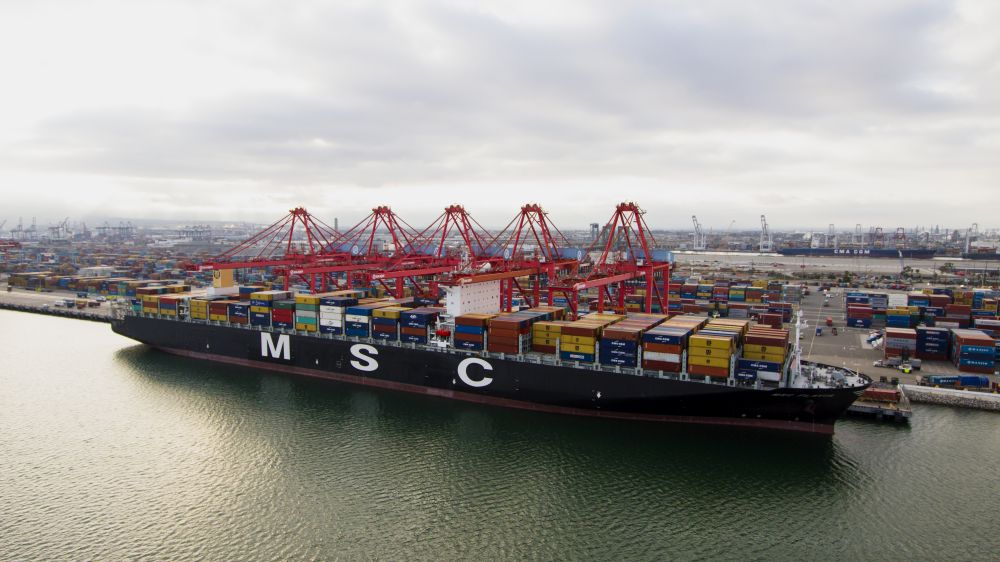 In a brief meeting on Wednesday, the Port of Long Beach Harbor Commission approved Mediterranean Shipping Company's bid for the lease at Pier T, the largest container facility in the port. MSC already holds a 46 percent share in the pier's operator, Total Terminals International (TTI), and the remaining 54 percent is owned by bankrupt carrier Hanjin Shipping.
The South Korean court overseeing Hanjin's receivership approved MSC's bid on Tuesday. The court said that it would not make the value of the deal public until after MSC and Hanjin have obtained all regulatory approvals. In addition to the positive vote from the Port of Long Beach, MSC will still need an approval from an American bankruptcy court.
Under the terms of the agreement with the Port of Long Beach, an MSC subsidiary agreed to raise the height of six existing cranes, install two new gantries for vessels of up to 20,000 TEU and provide a two year payment guarantee on TTI's lease. According to the Long Beach Press-Telegram, the rent for Pier T is set at a minimum of $83 million per year.
Hyundai Merchant Marine (HMM) had participated with MSC in an earlier bid for Hanjin's share in TTI, but it withdrew its offer late last week. HMM CEO C.K. Yoo told the Wall Street Journal that the timing was not right for his firm, and that HMM would seek to purchase a share from MSC at a later date.
The Pier T container terminal has 14 ship-to-shore cranes spread out along a 5,000 foot wharf, and with 55 feet of water depth at its berths, it can accommodate some of the largest container vessels afloat. It accounts for about one quarter of the port's container traffic, and the collapse of Hanjin – whose vessels used to call at the pier – has had a significant effect on the port's total volumes. In approving MSC's bid, several port commissioners cited a desire to see the terminal return to full utilization for the remainder of the lease, which expires in 2027.
TTI also operates Terminal 46 at the Port of Seattle. A spokesman for the Northwest port declined to comment on any local approval processes for the change in TTI's ownership.