Lisa Lutoff-Perlo Steps Away from Role as Celebrity Cruises CEO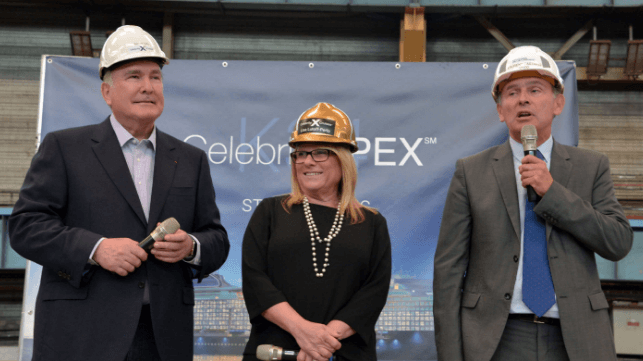 Royal Caribbean Group announced that the long-time CEO of its premium cruise brand Celebrity Cruises, Lisa Lutoff-Perlo is stepping aside from the head of the cruise line after nearly nine years. Lutoff-Perlo helped to elevate Celebrity's brand offering and expand the line with innovative ships and has also been a champion of female advancement in the industry and aboard the line's cruise ships.
Lutoff-Perlo, who also leads the company's Global Marine Organization, will transition to Vice Chair, External Affairs for Royal Caribbean Group, effective May 1. In her new role, Lutoff-Perlo will continue reporting to Royal Caribbean Group President and CEO Jason Liberty. She reports she will retire from the company in April 2024. Laura Hodges Bethge, who joined the company in 2000 and currently is executive vice president, shared services operations, will become the next brand president of Celebrity Cruises.
"Lisa has been instrumental in transforming the Celebrity Cruises brand to what it is today," said Jason Liberty, president and CEO, of Royal Caribbean Group. "From helping us introduce the revolutionary Edge series of ships to advancing the role of women in maritime careers, Lisa has had an incredible career during her time leading Celebrity Cruises, and multiple parts of our Royal Caribbean International brand. I have had the pleasure of working with Lisa for almost 18 years, and I know her expertise will be invaluable as she transitions to serve as my Vice Chair, External Affairs."
Lutoff-Perlo's career with Royal Caribbean Group began in 1985 with her first role as a district sales manager. When she joined the industry women were mostly in sales roles and she served as a role model advancing into senior management of the company. In 2005, Lutoff-Perlo became Celebrity's first female senior vice president of hotel operations. In 2012, she was named executive vice president of operations for Royal Caribbean International, the first woman in the industry to oversee both hotel and marine operations and responsible for a fleet of 22 cruise ships with more than 35,000 employees. Two years later, she was the first woman appointed to president and CEO of one of Royal Caribbean Group's brands.
Celebrity Cruises had been started by the Chandris family introducing its first ship in 1990 and building its reputation as a premium cruise line. Royal Caribbean acquired Celebrity in 1997 and began expanding the brand with first the Millennium class ships followed by the Solstice class. Lutoff-Perlo led the team further elevating the onboard experience and establishing the company as one of the most progressive both with its efforts to hire women and support of the LGBTQ community.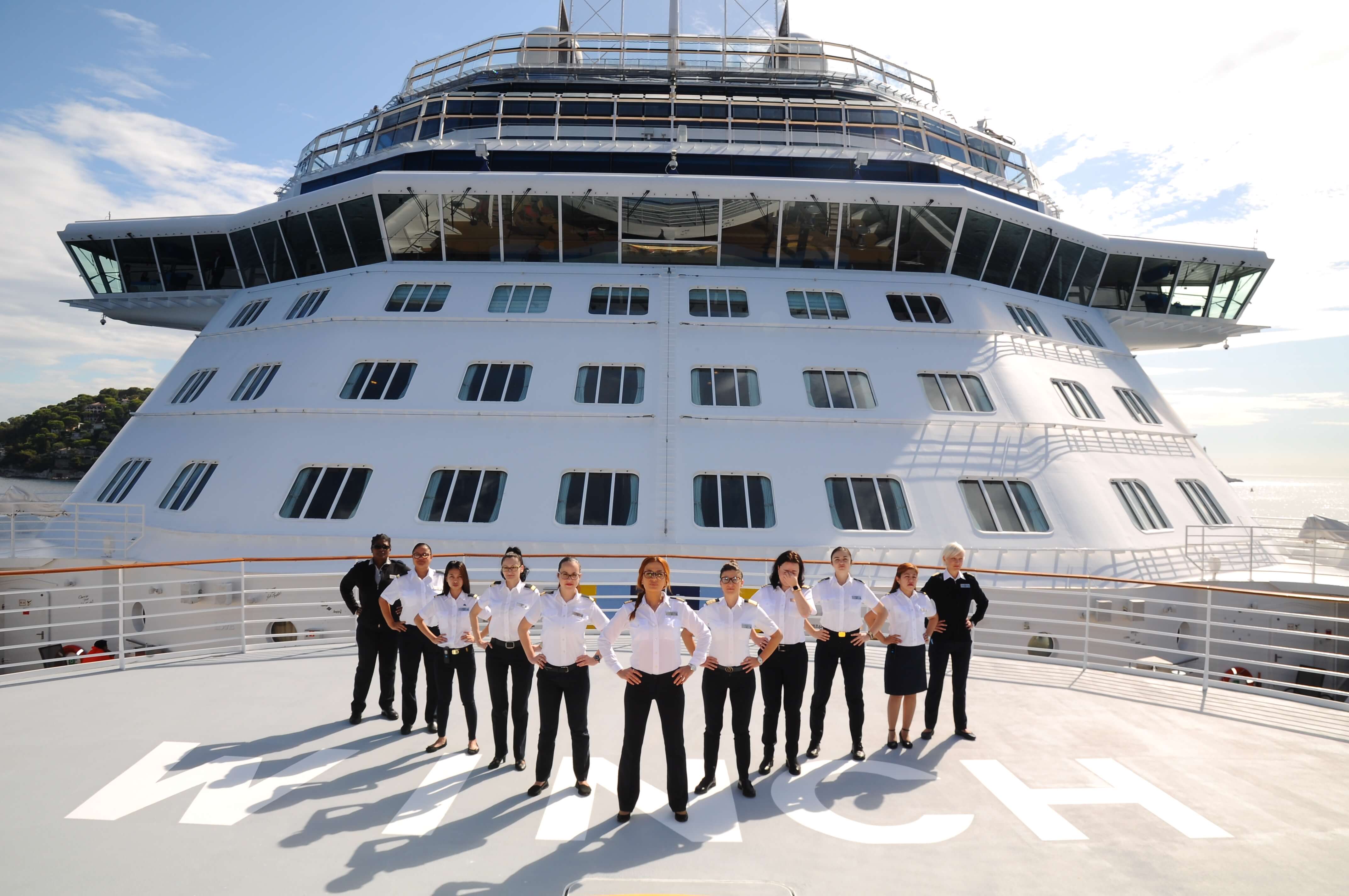 One of Lutoff-Perlow's achievements is the advancement of women officers at Celebrity Cruises and in the cruise industry (Celebrity Cruises)
The cruise line hired its first female captain in 2015, while Lutoff-Perlo also recalls the story of meeting a young African woman from Cameroon who she says was determined to tell her story. After graduating from a maritime college in Ghana, Nicholine Tifuh Azirh encountered bias preventing her from pursuing her dream of a maritime career. A year after she told her story to Lutoff-Perlo, Nicholine became the first cadet in a program created by Celebrity Cruises and went on to become a deck officer with the cruise line. By 2020, more than a quarter of Celebrity's deck officers were women while Lutoff-Perlo was championing efforts to also see women officers in engineering.
"It has always been difficult for me to imagine leaving the incredible Celebrity brand, but the time is right for me to start an exciting new chapter and turn the helm over to a new leader," said Lutoff-Perlo. "It has been my great honor to lead this brand and work alongside the phenomenal Celebrity shoreside team and crew. Together, our accomplishments have been extraordinary. I'm excited to now work closely with Jason on broader initiatives as we sail toward an even brighter future."
Laura Hodges Bethge will succeed Lisa Lutoff-Perlo having been with Royal Caribbean Group for over 23 years in various roles including product development, hotel and marine operations, sales, marketing, product innovation, market development, and investor relations. She was senior vice president of product development for Royal Caribbean International and led the teams conceptualizing new ships and new experiences including the revamping of Royal Caribbean's private island in the Bahamas now known as Perfect Day at CocoCay. Most recently she is serving as executive vice president, shared services operations responsible for Royal Caribbean Group's safety, security and environment, risk management and crew movement teams. This is in addition to her responsibilities which included supply chain, travel services, port services, workplace solutions and real estate which retained from her prior role as senior vice president of Shared Services Operations.
"Now 15 ships strong, this is an exciting time for Celebrity Cruises," said Laura Hodges Bethge. "This year alone, we'll be welcoming Celebrity Ascent, and reaching key construction milestones in the yet-to-be-named fifth ship in the Edge Series. I look forward to building on the incredible achievements of Lisa and this world-class team, as we continue to break boundaries and chart new courses in the industry."
The Maritime Executive profiled Lisa-Lutoff-Perlo in a cover story along with a case study on the development of Celebrity Cruises. Click here to read the stories from 2019.