Likely Wreck Site of HMB Endeavour Discovered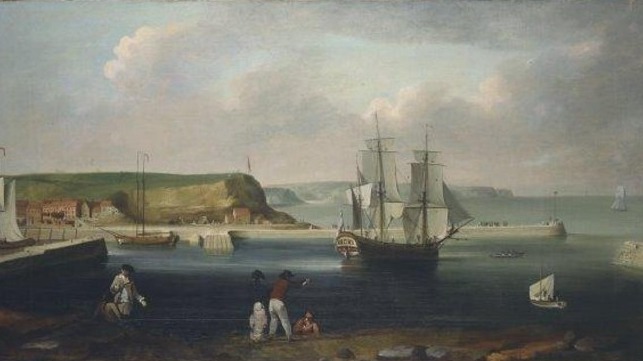 A team from the Australian National Maritime Museum and the Rhode Island Marine Archaeology Project (RIMAP) believe that they have found the wreck of the HMB Endeavour, the famous ship that carried Capt. James Cook on his voyage of discovery to Australia and New Zealand.
Her Majesty's Bark HMB Endeavour (also referred to as HMS Endeavour) was built in 1764 as the Earl of Pembroke, a merchant collier. The Royal Navy purchased her four years later, and with then-Lieutenant Cook as her commander, she set off to survey unknown lands in Oceania.
Endeavour departed England in August of 1768, headed round Cape Horn to Tahiti, then sailed south into waters that were little-known to Western seafarers. She arrived off New Zealand in September 1769 - the first European vessel to do so in 125 years - and she reached Botany Bay, eastern Australia in April of 1770. In 1771, after repairs and re-provisioning in the Dutch East Indies, she sailed back to England via the Cape of Good Hope.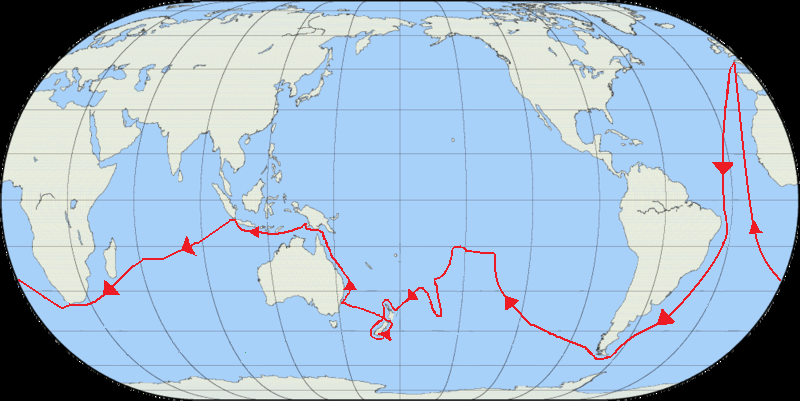 Chart of the HMS Endeavour's voyage of discovery, 1769-71
After her historic round-the-world voyage, Endeavour returned to merchant service. When unrest broke out in the American colonies in 1776, the British government chartered her as a troop transport and prison ship in support of its campaign against the revolutionaries. She met her end in 1778, when she was intentionally sunk as part of a blockade against American-allied French warships off Newport, Rhode Island. Her exact position was unknown - until this year.
The British sank 13 vessels to blockade Newport, and RIMAP has discovered the locations of the majority. The group's marine archaeologists and volunteers have spent the past 25 years narrowing the list of suspects to determine which of the wreck site might be Endeavour. On Friday, the team is expected to announce its results and release detailed imagery of the site. It is the Rhode Island Marine Archaeology Project's hope that the vessel might be excavated next year, in time for the 250th anniversary of Capt. Cook's landing at Botany Bay.
Given her involvement in pivotal events in the history of colonial England, Endeavour's wreck has significance for Australia, America and the UK. The state of Rhode Island is presently the Endeavour site's owner (whichever wreck site it might be), but if found and raised, artifacts from the vessel could be the subject of an international custody battle between claimants. For its part, RIMAP is hoping to raise funds for a local "artifact management facility" to process and display the items recovered during excavation.