Korea Coast Guard Arrests Trader for Selling Diesel to North Korea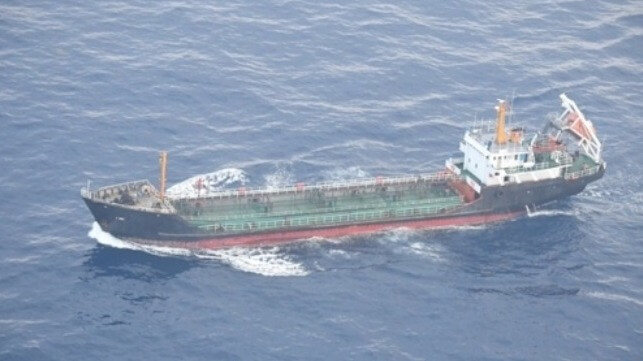 A South Korean oil trader has been arrested for allegedly organizing the sale of $15 million worth of diesel fuel to North Korea, a violation of South Korean law (and international sanctions).
The unidentified trader and his accomplices stand accused of supplying 18,000 tonnes (four million gallons) of diesel to North Korea between October 2021 to January 2022. Without preapproval, they loaded the diesel onto a Russian oil tanker belonging to a domestic oil supplier, made contact with a Chinese vessel waiting in the South China Sea, and transferred diesel to the Chinese vessel, according to the Korea Coast Guard.
The Chinese vessel then allegedly transferred the fuel to a North Korean ship, in violation of UN sanctions. This vessel's operator allegedly received payment from the North Korean buyer and transferred the funds to the South Korean trader's bank account.
Two accomplices who work for a Korean petroleum supplier have also been charged without arrest.
The trader has denied the charges. However, the Korea Coast Guard believes that it has enough evidence to confirm wrongdoing by referencing his bank transactions, customs records and communications.
"We were able to make the arrest after traveling around the country for several months, collecting relevant evidence and persistently tracking it down. We will thoroughly investigate whether other companies are doing the same," said a spokesperson for the Korea Coast Guard's West Sea wide-area investigation unit.