Coast Guard Imposes Safety Zone for Kilauea Lava Flow
The U.S. Coast Guard is warning boat operators to stay away from the ocean entry point for lava flows from Kilauea, the volcano on Hawaii's Big Island that is currently in a high-activity phase. Localized risks at the ocean entry include hot water scalding, steam explosions, collapsing cliff fronts and an unusual form of marine weather - "lava haze," or "laze," a corrosive mixture of hydrochloric acid gas, steam and fine glass particles.
Health hazards from this mixture include lung, eye and skin irritation, and according to the Hawaii Volcano Observatory, exposure can be fatal. Lava haze caused two deaths immediately adjacent to the Kilauea coastal entry point in 2000, when seawater washed across recent and active lava flows.
To protect the public from this hazard, the local authorities have closed off access to oceanfront Highway 137 on either side of the lava flow. Photos from the scene showed a towering plume of steam extending southwest along the shoreline, and Hawaii County Civil Defense warned residents to stay well back from the vapor.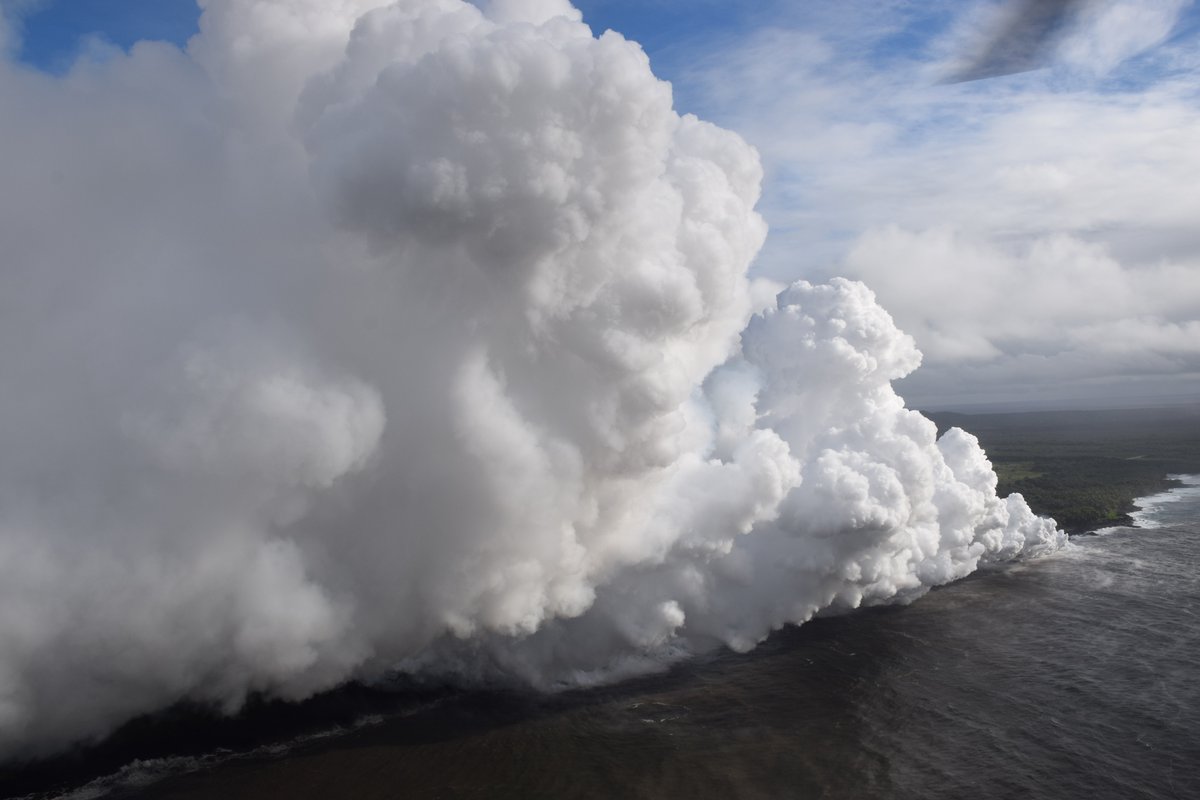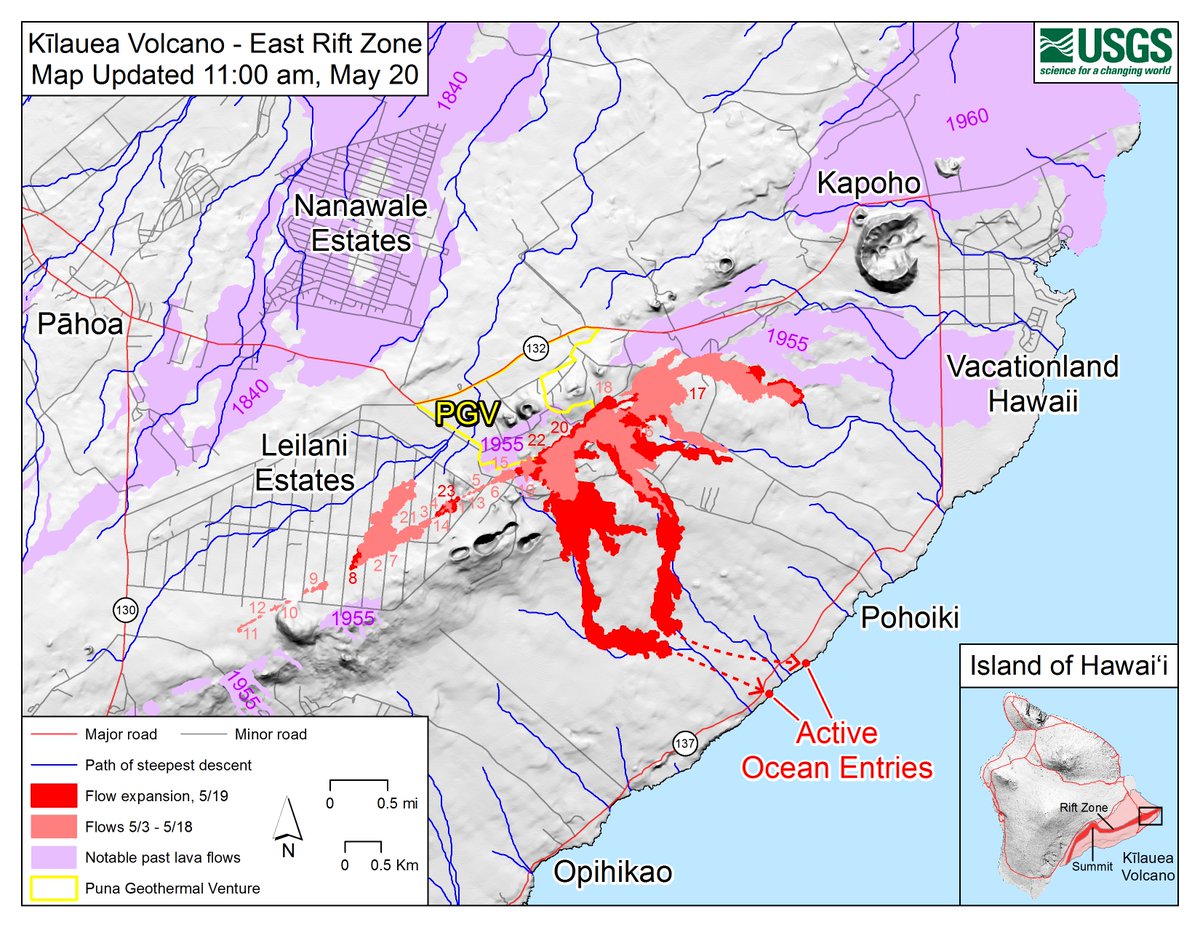 The Coast Guard has implemented a marine safety zone around the lava ocean entry points. "For mariners without prior limited entry approval, the safety zone encompasses all waters extending [1,000 feet] in all directions around the entry of the lava flow into the ocean," said Lt. Cmdr. John Bannon of Coast Guard Sector Honolulu. "Getting too close to the lava can result in serious injury or death."
Lava tourism is a significant local industry, and the Coast Guard has previously imposed similar limitations for tour boat operators at Kilauea's Kamokuna ocean entry. Violators found in that exclusion zone are potentially subject to a fine of up to $88,000.
Hazards on shore include exposure to ash and to elevated levels of sulfur dioxide (SOx), produced naturally at the volcano's active vents. The lava flows have also burned through the Leilani Estates subdivision adjacent to the rift zone, destroying at least 40 structures.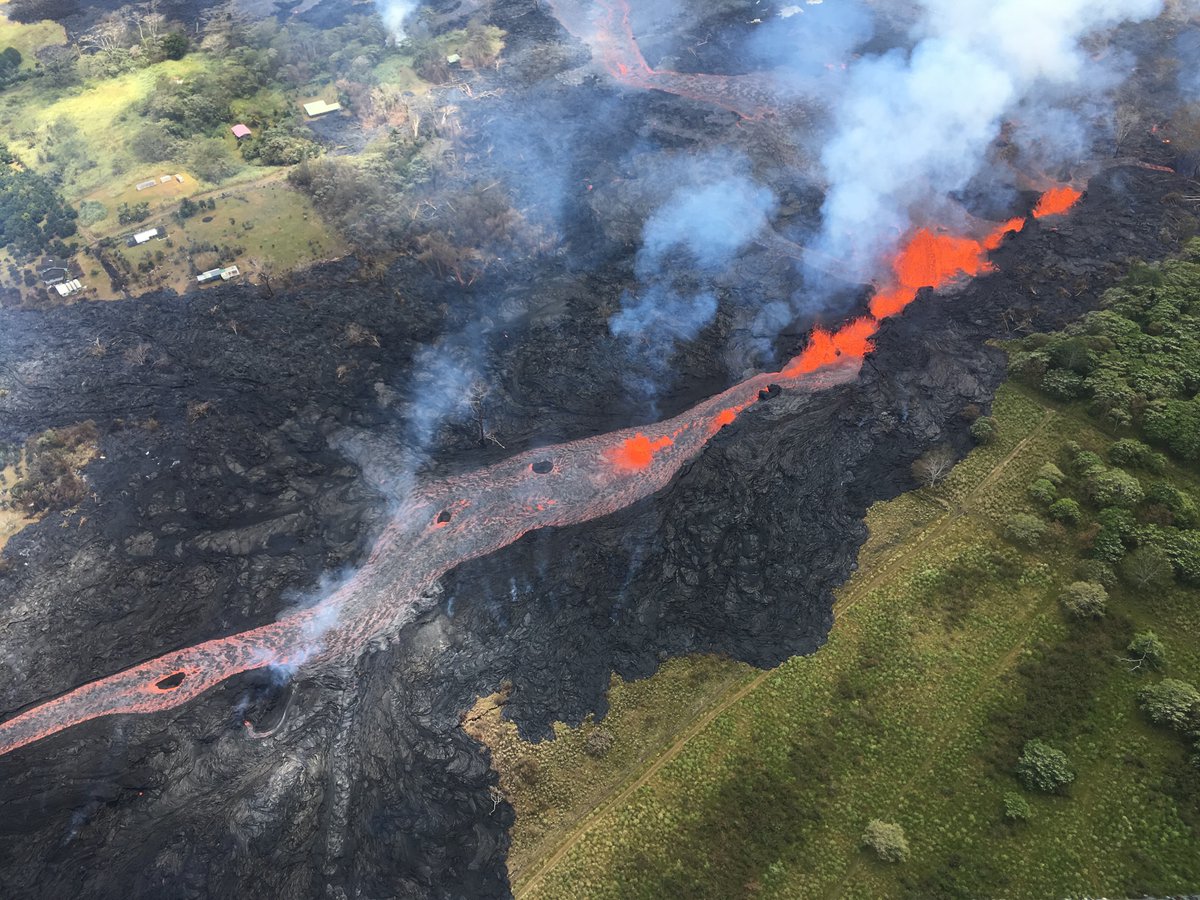 Fissure 20 (USGS)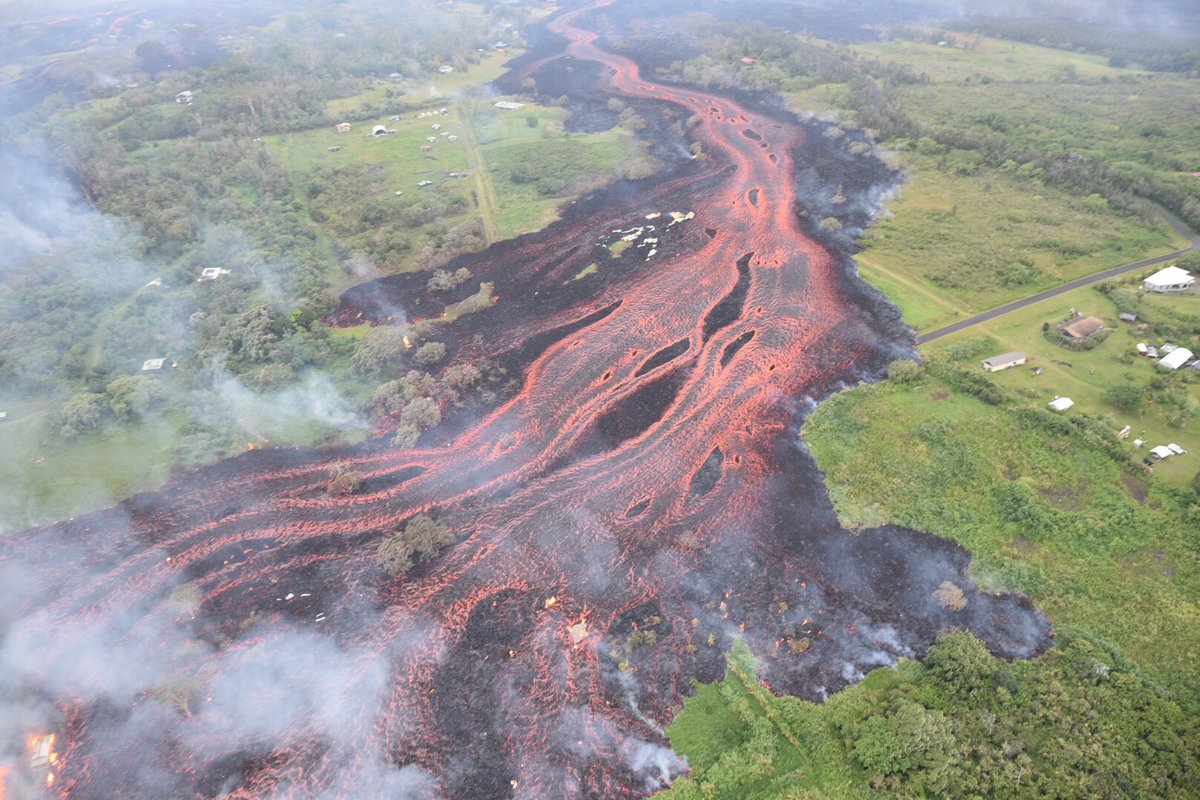 Fissure 20 (USGS)