Keppel, Shell in Singapore LNG Bunkering Deal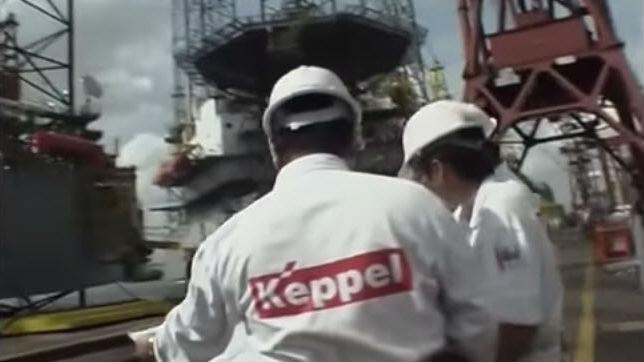 Keppel Corp said it entered into an agreement with Royal Dutch Shell to form a joint venture company, which will establish a LNG bunkering business in Singapore.
The two companies will have a 50 percent stake each in the joint venture. Its principal business activity will be to supply LNG bunkering operations services in Singapore to ships and any other marine vessels in the Singapore port and other related services, Keppel said in a statement last week.
An Earlier Deal with BG Group
In January, Keppel Offshore & Marine and BG Group secured a license to supply LNG bunker to vessels in the Port of Singapore.
The Maritime and Port Authority of Singapore began soliciting Requests for Proposal for LNG bunkering licenses in late July last year. Singapore is already the maritime industry's largest fuel bunkering hub, but it is now strategically positioning itself to become a leading LNG trading center and aims to accommodate all vessels operating on LNG fuel by 2020.
The new venture builds on BG Group's existing role as the exclusive aggregator for Singapore's first three million tons per annum of LNG demand. Following the start of commercial operations at Singapore LNG Corporation's LNG terminal in May 2013, BG Group has to date delivered 72 cargoes into Singapore from its global LNG portfolio.
Offshore Contracts
The Shell joint venture news comes as Keppel Offshore & Marine's wholly owned subsidiary Keppel Shipyard secured four contracts worth a total of about S$120 million from repeat customers.
The first contract is from BW Catcher, a wholly owned subsidiary of BW Offshore, for the installation and integration of topside modules for a newbuild FPSO. Upon completion, the FPSO will be deployed to the Catcher Field located in Central North Sea, U.K., which is operated by Premier Oil.
The second contract is from SOFEC to fabricate an Internal Turret Mooring System for a Floating Storage and Offloading vessel that will operate in Maersk Oil's Culzean Field in U.K.'s section of the North Sea. Fabrication of the turret is expected to be completed in the third quarter of 2017.
For the third contract, Keppel Shipyard will carry out upgrading work to the pipelay vessel, Castorone, for Saipem Offshore Norway. Keppel Shipyard previously undertook the completion and integration works for the newbuild Castorone in 2011. Already berthed at Keppel Shipyard, upgrading work for Castorone is scheduled to be completed in the third quarter of 2016. Keppel Shipyard's job scope includes the replacement of switchboards to improve the vessel's power distribution systems, renewal works on 45 kilometers of electrical cables, various pipelay system upgrades as well as the construction of new water ballast tanks and conversion of old ones into fuel oil tanks to optimize the vessel's capabilities.
The fourth contract is from Woodside Energy for the modification and upgrading of the FPSO Ngujima-Yin to support the Greater Enfield Project. The shipyard's job scope includes marine and hull life extension and refurbishment works; installation of new customized water flood module, turret risers and power and control module; as well as modification of swivel system, marine and topside related piping. Detailed engineering phase is expected to commence in July 2016 while the shipyard construction work is targeted to start in the second quarter of 2018. Upon its completion, the Woodside-operated Ngujima-Yin FPSO will be deployed back to the Greater Enfield area located in Western Australia.