Judge Dismisses Challenge to New York Port Toll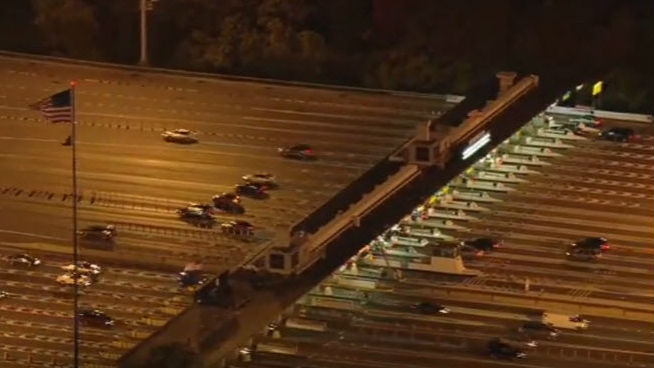 A federal judge on Friday dismissed a lawsuit by AAA, the automobile club, that challenged the Port Authority of New York and New Jersey's 2011 decision to earmark increased toll revenue for the World Trade Center site instead of for transportation.
Judge Richard Eaton rejected claims by local chapters of the AAA that the Port Authority's five-year plan to raise tolls at its bridges and tunnels violated the Commerce Clause of the U.S. Constitution and the 1987 federal Highway Act.
The AAA, or American Automobile Association, said the tolls wrongly forced drivers to subsidize the "speculative" World Trade Center site redevelopment and pay for roadways that the Port Authority did not control, such as New Jersey's state-run Pulaski Skyway.
It also said toll hikes were unnecessary because the Port Authority's own transportation network was running a surplus.
But the judge said AAA provided no evidence that toll money would be spent on the World Trade Center, or that the hikes were excessive relative to the benefits they could provide, such as safer roads or reduced congestion.
"At bottom, plaintiffs have simply failed to create a triable issue of fact as to whether the toll and fare increases are not a fair approximation of use of the (Port Authority) facilities and are excessive in relation to the benefits conferred," Eaton wrote in a 36-page decision.
Neither the AAA nor its lawyers immediately responded to requests for comment.
Port Authority spokesman Steve Coleman declined to comment.
The agency has said the Pulaski repairs were proper because they improved traffic flow to the Lincoln Tunnel, which it controls.
Eaton normally sits on the U.S. Court of International Trade, and sat by designation in Manhattan federal court to hear the AAA case.
The Port Authority in 2011 estimated the cost of the World Trade Center reconstruction at about $11 billion. That sum ballooned to nearly $15 billion a few months after the lawsuit was filed.
The case is AAA Northeast et al v. Port Authority of New York and New Jersey, U.S. District Court, Southern District of New York, No. 11-06746.