Jim McKoy Has Crossed Over the Bar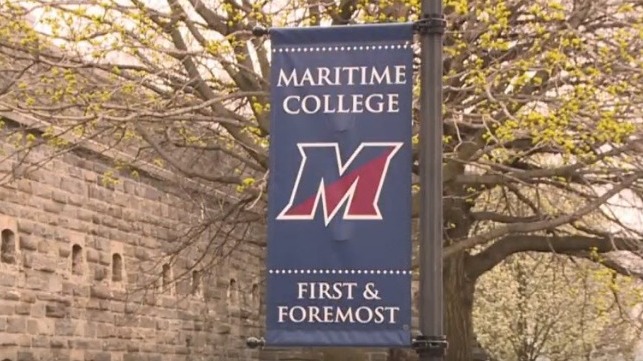 James "Jim" McKoy, Professor of Marine Transportation at SUNY Maritime College, has passed away.
He was fighting a long battle against a most devastating disease, said President RADM Michael Alfultis. "He crossed over the bar Monday morning.
Mate McKoy will be missed by his colleagues and students across the campus and by the thousands of alumni who had him as an instructor during their time at Fort Schuyler. During his 38 years at Maritime College, Mate McKoy was well respected by his students as a tough but fair instructor, dedicated to his teaching and holding his students to high standards. If you passed his courses, you knew you were ready for the USCG license examination.
"At numerous alumni gatherings I hear stories about his infamous timed knot-tying exercises and his uncompromising emphasis on not just memorizing the rules of the road, but learning them. When I hear stories like these, I recall the saying: 'A teacher affects eternity; he can never tell where his influence stops.'
"Mate McKoy made a lasting impact at Maritime College and on his students and will be long remembered. I ask that everyone join me in keeping Mate McKoy's family in their thoughts and prayers."