Japan's Navy Seeks Female Sailors for its Submarines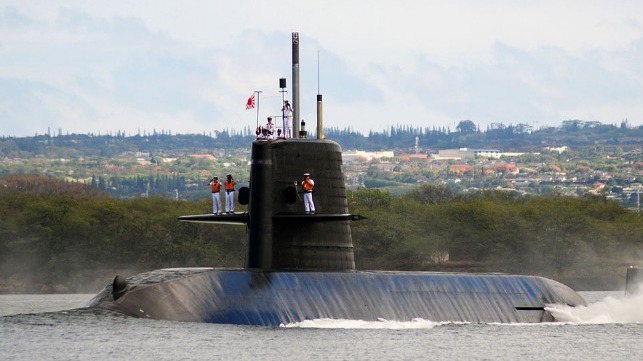 Japan's Maritime Self Defense Force is making plans to begin recruiting female servicemembers for its submarine force in order to fill gaps in staffing.
According to NHK, the service will begin shipyard work to add separate female-only crew quarters compartments to three submarines sometime next year. Ultimately it aims to have 10 percent of each sub crew filled by female sailors by 2023.
In recent years, Japan's military - technically named the Self-Defense Force (SDF), as Japan's post-WWII constitution prohibits a war-capable standing army - has had difficulty recruiting enough personnel. Japan's birthrate is below replacement: last year it shed about 300,000 out of a total of about 127 million inhabitants. One quarter of the populace is above the age of 65.
This demographic shift means a declining number of qualified applicants for military service. In 1994, there were about 17 million individuals in the potential recruitment pool of 18-to-26-year-olds. Today, that number has fallen to about 11 million, and it is forecast to decline to 8 million by midcentury, according to Reuters. An improving economy with a 2.5 percent unemployment rate also means that more potential recruits are staying in civilian careers - even if for many this means piecing together multiple part-time jobs to make a living.
In response to the population crunch, the SDF has raised the age limit for new recruits to 32 years, up from 26, in hopes of attracting more applicants for enlisted ranks. The service as a whole wants to boost female recruitment by about three percentage points, to bring the fraction of female servicemembers closer to the levels found in other allied military services.