Jamaica Arrivals at Record High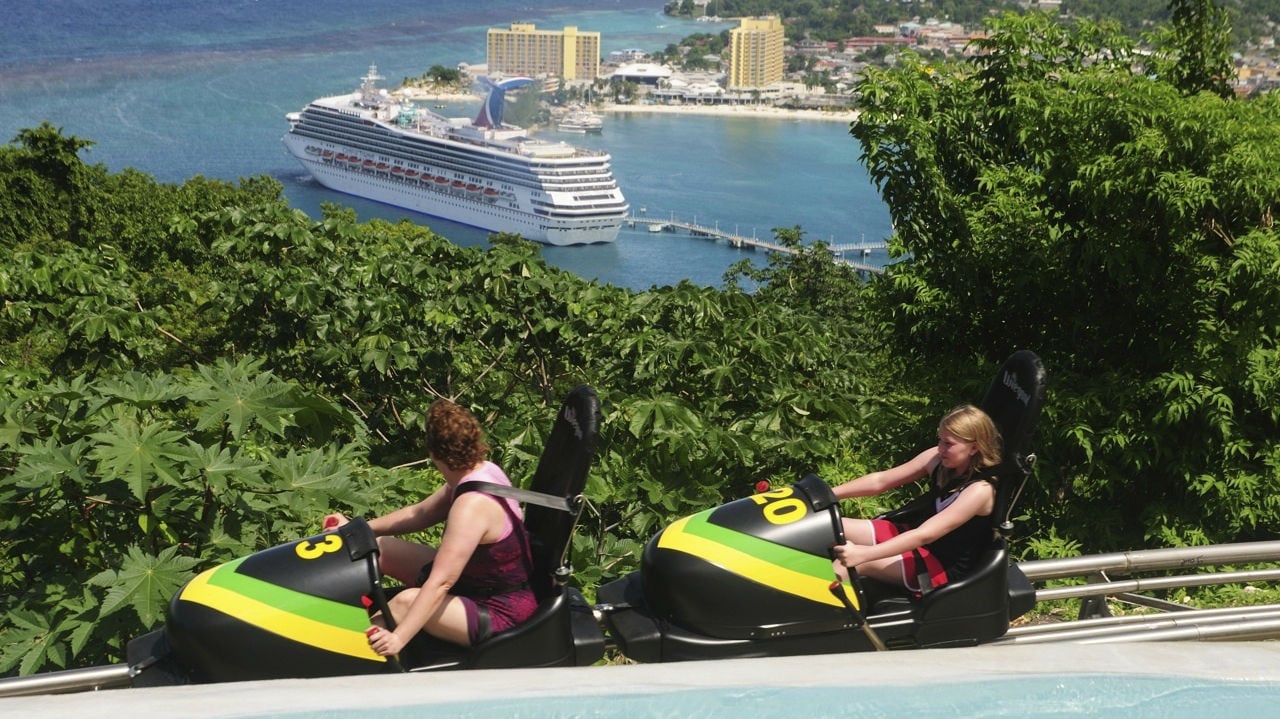 Visitor arrivals in Jamaica have been at a record high since the start of the year, and the Jamaica Tourist Board projects that Jamaica will host 4.2 million visitors by the end of 2017, surpassing last year's 3.84 million visitors, setting a new record.
According to preliminary arrival statistics, Jamaica's tourism industry earned $1.46 billion in the first half of this year, a 5.8 percent increase over the same period in 2016.
The country's cruise sector is shaping up to host the highest number of cruise passengers on record: from January 1 to the end of July 2017, Jamaica received 1,088,718 cruise passengers, up by 4.9 percent over the same period last year. That growth trajectory is expected to continue, especially as Jamaica embarks on its newly launched Cruise Jamaica initiative.
The initiative centers around promoting Jamaica as the leading Caribbean cruise destination to the cruise industry, cruise passengers, travel influencers (such as travel agents) and the media. Working closely with the Port Authority of Jamaica, Jamaica Tourist Board's goal is to attract more cruise lines, ships and passengers, including increasing the number of home porting ships.
"Jamaica is on to a very good path," says Jamaica's Minister of Tourism, the Hon. Edmund Bartlett. "We are getting more rooms, we are getting more airlifts, we are getting more visitors, and we are earning more."
The island is seeing both an expansion of existing hotels and new developments across the island, with 15,000 additional rooms projected by 2021.
The safety of visitors is also on the agenda with heavy investment in initiatives including such as the District Constables Training Programme, a scheme was introduced last year to provide an added layer of security in resort areas.
Cruise Jamaica highlights developments underway at the nation's ports: Kingston Port plans to increase cruise ship and passenger capacity. Improvements will include deep dredging to accommodate for larger ships.
Montego Bay recently increased cruise ship berthing capacity and added new cruise terminal buildings. The port also increased ground transportation opportunities for disembarking cruise passengers.
Enhancing the visitor experience is central to upgrades that will take place at the Ocho Rios port. This will include Artisan Villages to increase cultural integrations in the port experience.
Port Antonio is well-suited to smaller luxury cruise lines and yachts. A master plan is in development for the port and the surrounding area.
Additionally, the Port of Falmouth opened in 2011 as Jamaica's first custom built port. The port features a courtyard for shopping, dining and entertainment and is located in a Georgian town.